Africa should let its advantages drive growth, NDRC official says
By Xu He | chinadaily.com.cn | Updated: 2018-09-18 12:04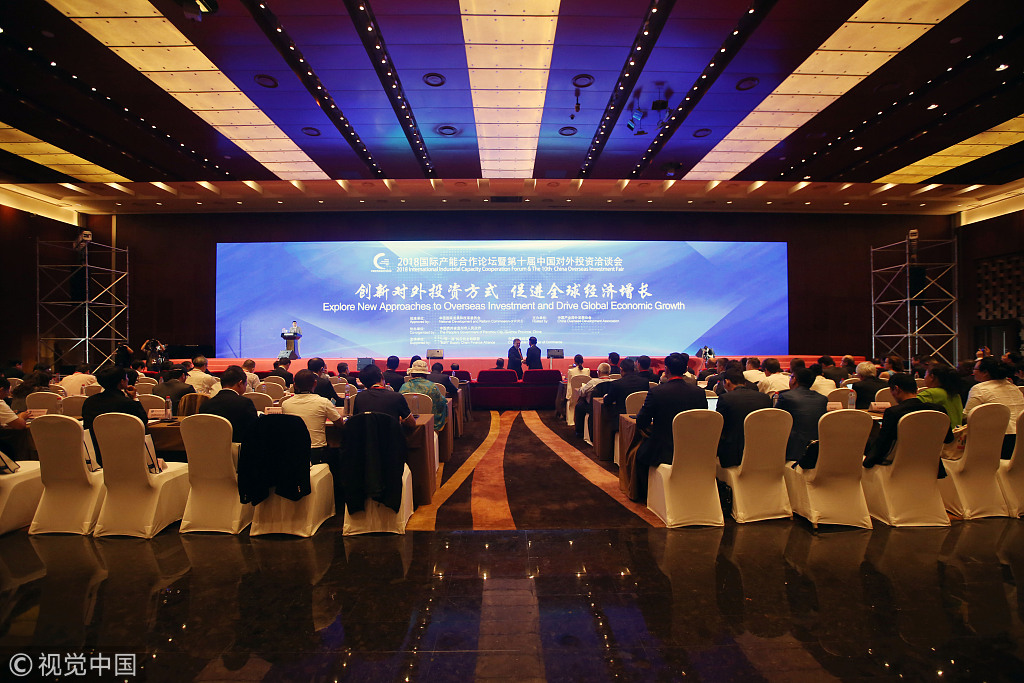 Africa is at the startup stage of industrialization and it is beneficial to turn its resources, population and market advantages into a huge driving force for economic development and actively seek overseas investment, an official with the National Development and Reform Commission (NDRC) said on Sunday.
Tang Jiakai, official of foreign investment department of NDRC, made the remarks at the 2018 International Industrial Capacity Cooperation Forum and the 10th China Overseas Investment Fair held in Beijing from Sept 15 to 16. He said the Forum on China-Africa Cooperation has injected strong impetus into building a closer China-Africa community of shared future.
Liu Yong, chief economist at the China Development Bank (CDB), said President Xi Jinping announced the establishment of a $10 billion special fund for development financing at the FOCAC and till now, CDB has signed three substantive cooperation agreements with African countries, with a total capital of more than $2 billion.
Over the past five years, the total volume of China-Africa trade has exceeded $920 billion, with $170 billion in 2017, accounting for about 17.9 percent of Africa's total trade, up 14 percent year-on-year.
China has been Africa's largest trading partner for nine consecutive years. In terms of investment, China's non-financial direct investment in Africa has amounted to about $15 billion in the past five years. In 2017, China's direct investment in Africa was about $3 billion.
Liu Yong said when sharing China's driving force and experience in development, Africa needs to put the "hemopoietic function" in a more prominent position, which means creating a development mechanism that turns Africa's resources into assets, assets into capital, and capital into wealth.
Mechanism innovation should act appropriately to the situation, he added. It's essential to make clear the trend of international production capacity cooperation and adjust measures to African countries' local conditions.
China-Africa production capacity cooperation has made progress so far. China has signed the framework agreement on production capacity cooperation with 14 African countries, including Ethiopia, Egypt, Nigeria, South Africa, Kenya and Ghana, and agreed with some countries on priority areas and key cooperation projects.