Choo's jeweled shoes making dazzling London debut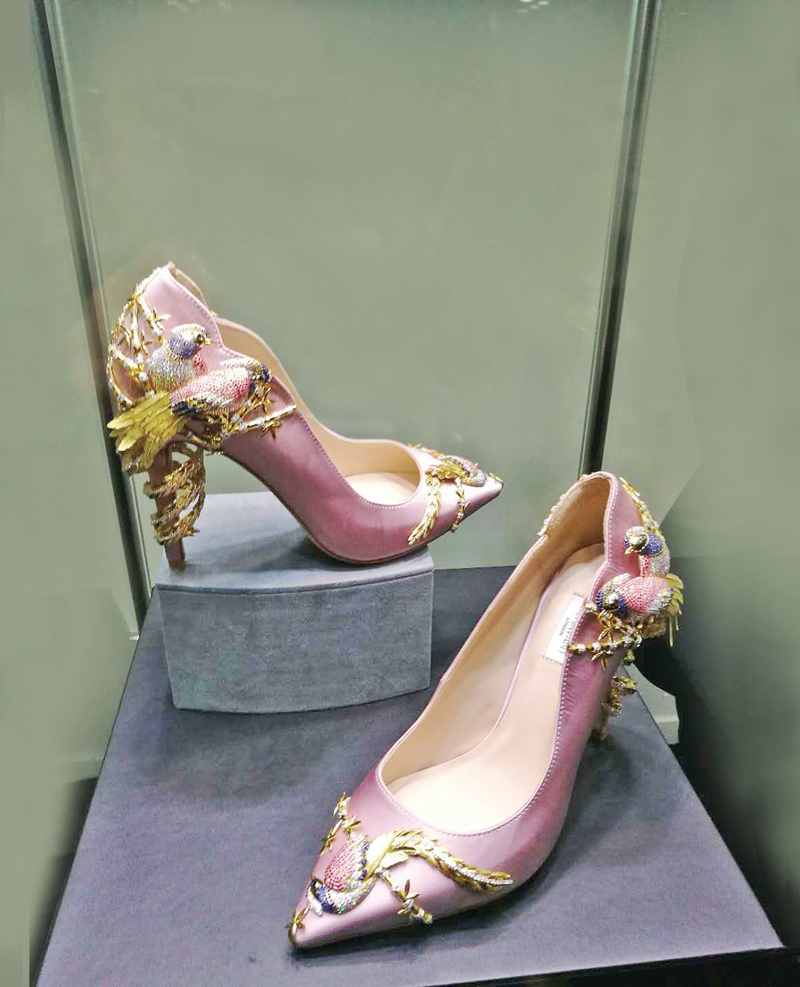 London-based Genavant, founded by world-renowned shoe designer Jimmy Choo and his godson, jewelry designer Reggie Hung, presented its debut collection of jeweled shoes at London Fashion Week.
The spring/summer 2019 collection, which will also be on show at the first ever China International Import Expo in Shanghai in November, is made up of bejeweled shoes with precious stones such as rubies, jade and sapphire embellishing each piece.
The collection was unveiled at a presentation event inspired by Wong Kar-wai's 2000 film In the Mood for Love.
Against a backdrop recalling the bustling hub of 1940's Shanghai, the shoes were worn by East Asian models dressed in bespoke qipaos, in a setting of old-world China with hints of Western influences.
The season's iconic shoe is named the Flying Cloud, which represents Genavant's innovative and contemporary take on traditional craft. Birds and flowers are rendered in 18 karat gold, rubies and diamonds inlaid with royal blue corundum.
The luxury brand also takes inspiration from natural aesthetics and scenery such as landscapes and flora and fauna which are incorporated into its 2019 range.
Hung, a third-generation jewelry designer, said they wanted to show London that there is much more to the Chinese style and that the Chinese community is growing as China becomes more influential.
Choo said they are looking forward to being able to show off their designs and craftsmanship at the Shanghai expo.
"The brand is created by my godson Reggie Hung, who has been influenced by the jewelry field since his childhood, and now he gradually grows into a new emerging designer," said Choo.
"I am confident that Reggie, as a younger generation designer, will bring a long-lasting fashion of jeweled shoes to the market."
The China International Import Expo was announced during President Xi Jinping's keynote speech at the Belt and Road Forum for International Cooperation in May 2017.
The aim is the attract more foreign companies to sell their products in China and organizers hope to attract 150,000 institutional, domestic and foreign buyers.