Slovenian #MeToo stories to be presented nationwide: report
Xinhua | Updated: 2018-09-19 10:31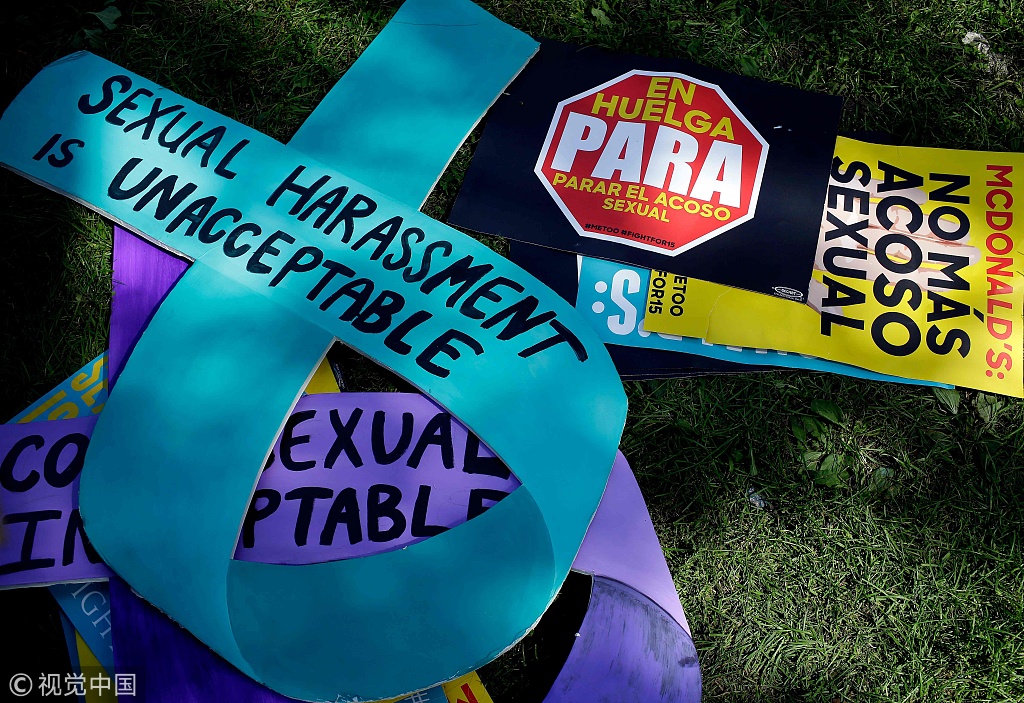 LJUBLJANA - The Slovenian equivalent of the #metoo campaign, launched in February, will continue with public readings of the stories by 130 victims of sexual harassment and abuse who have come forward so far, Slovenian Press Agency STA reported on Tuesday.
This campaign was organized and announced by Slovenian NGO, the feminist March 8 Institute, to let these readings being held across the whole country.
The stories shared by the victims show the attacker can be anyone, a politician, a member of the family, a teacher or a neighbor, STA said, citing the institute's head Nika Kovac.
A public reading of the stories was already organized in Ljubljana and more will follow outside the capital in the coming months, Kovac said.
The stories will also be thoroughly analyzed by four initiators of the campaign and the results will be presented to the public in November.
In October, the March 8 Institute will join forces with related organizations to review the legislation in the field and propose changes and it would also like to offer legal assistance to those who want to report the harassment.
In an effort to encourage women in Slovenia to start talking about sexual harassment, abuse and violence, a special #jaztudi (#MeToo in Slovenian language) website was set up in February this year for women to share their stories.
Some of the stories shared so far have also come from men, according to STA.
The goal of the campaign is to record and analyze sexual abuse and harassment stories of women in Slovenia, STA said.