Building a legacy that's fit for Kings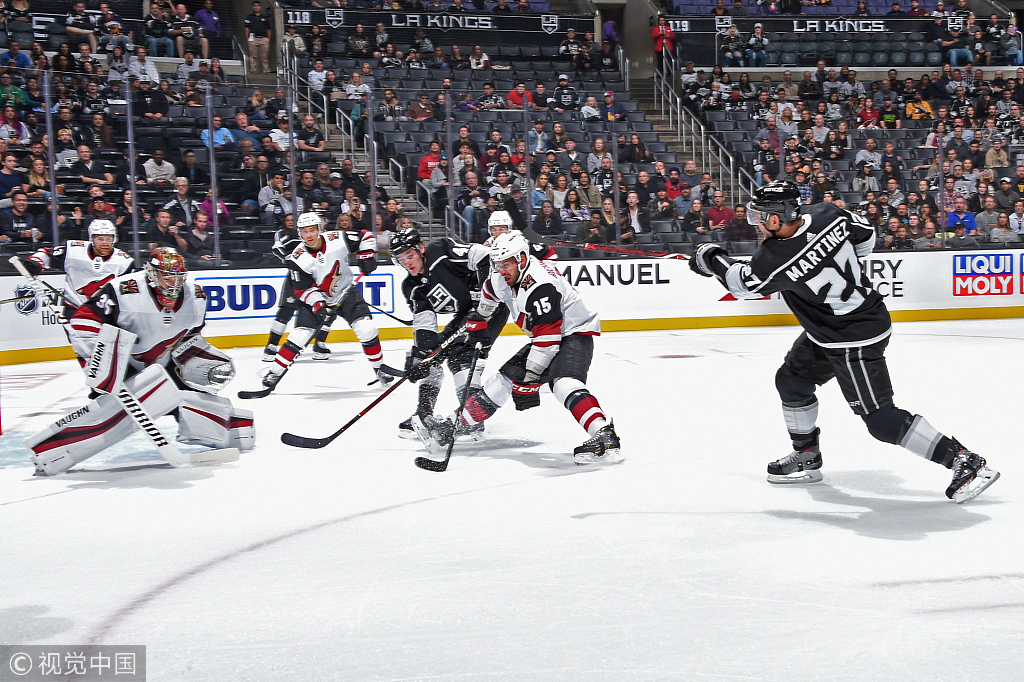 The Los Angeles Kings have strengthened their presence in China by launching a youth development program in Beijing.
Supported by Beijing-based ORG Packaging, the Kings, who swept the Vancouver Canucks in last season's inaugural NHL China Games, will run a regular Beijing Jr. Kings youth training program for children aged 8-10 at Beijing's AZ Ice Sports Club, coached by former Kings forward Todd Elik.
The Beijing initiative marks the first youth hockey development program jointly created, owned and operated by the Kings outside of Los Angeles.
"Coming off the success of our trip to China last year and the numerous clinics and camps we have hosted in China, this is a tremendous announcement for the LA Kings and we are very pleased to continue and expand our relationship with ORG in a very meaningful way," said Kings president and NHL Hall of Famer Luc Robitaille.
"The goal of the Beijing Jr. Kings is to continue to grow the game of hockey and the Kings brand at the grassroots level in China.
"We are also thrilled that Todd Elik and his family have moved overseas and are playing an integral role as we create this new, historic opportunity."
Elik played 24 professional seasons, including eight in the NHL, with the Kings, Edmonton Oilers and Boston Bruins. He has more than 10 years of coaching experience working with a wide range of age groups and skill levels in Canada and Switzerland.
Serving as the Beijing Jr. Kings goalie coach is Mitch O'Keefe, who has spent the past 18 months coaching and evaluating players as an assistant coach for the Black Armour Hockey Program in Beijing.
The Kings will support the Beijing Jr. Kings by sending current players and retired legends each year to help teach hockey basics and grow awareness of the sport.
Most Popular
Highlights
What's Hot