Kenyatta University celebrates Mid-Autumn with poetry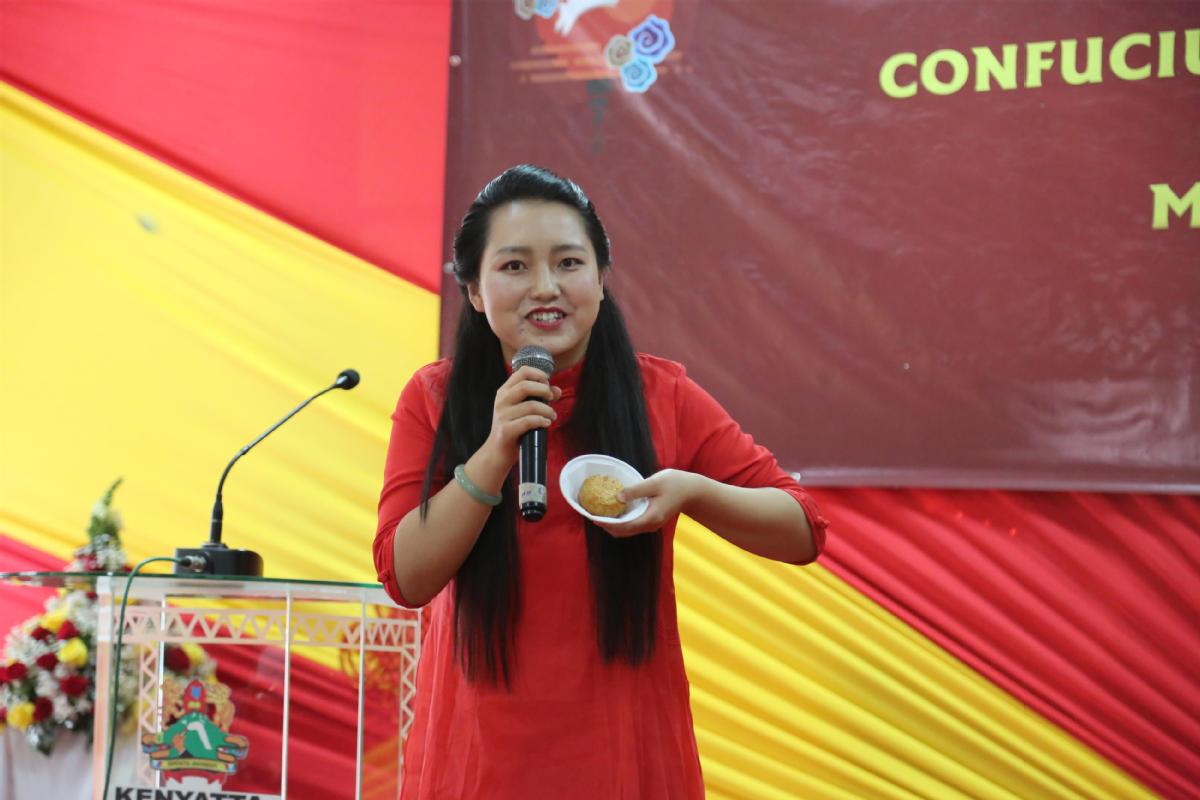 The Confucius Institute at Kenyatta University hosted a Mid-Autumn poem conference on Friday that left the audience longing for more.
It was a mesmerizing moment as 20 Kenyan students at the institute fluently recited poems in Mandarin, drawing applause from the audience. The event featured other performances, including songs, martial arts and lion dances.
After the poetry recitation competition, 12 students received Ksh1,000 ($10) each as a gift for participating, while the five most commendable students received Ksh2,000 ($20) each. The overall winner received Ksh6,000 ($60), while the second and third place contestants received Ksh5,000 ($50) and Ksh3,000 ($30) respectively.
Speaking during the event, Dr Kamau Wango, director of the institute, said it was inspiring to see Kenyan students recite poems in Mandarin.
"This is very commendable and I hope the effort will continue. We are giving gifts in order to motivate students to pursue their talents. I encourage students to continue linking Mandarin with their career trajectories," he said.