First Kenya-Asia-Pacific cultural event boosts exchanges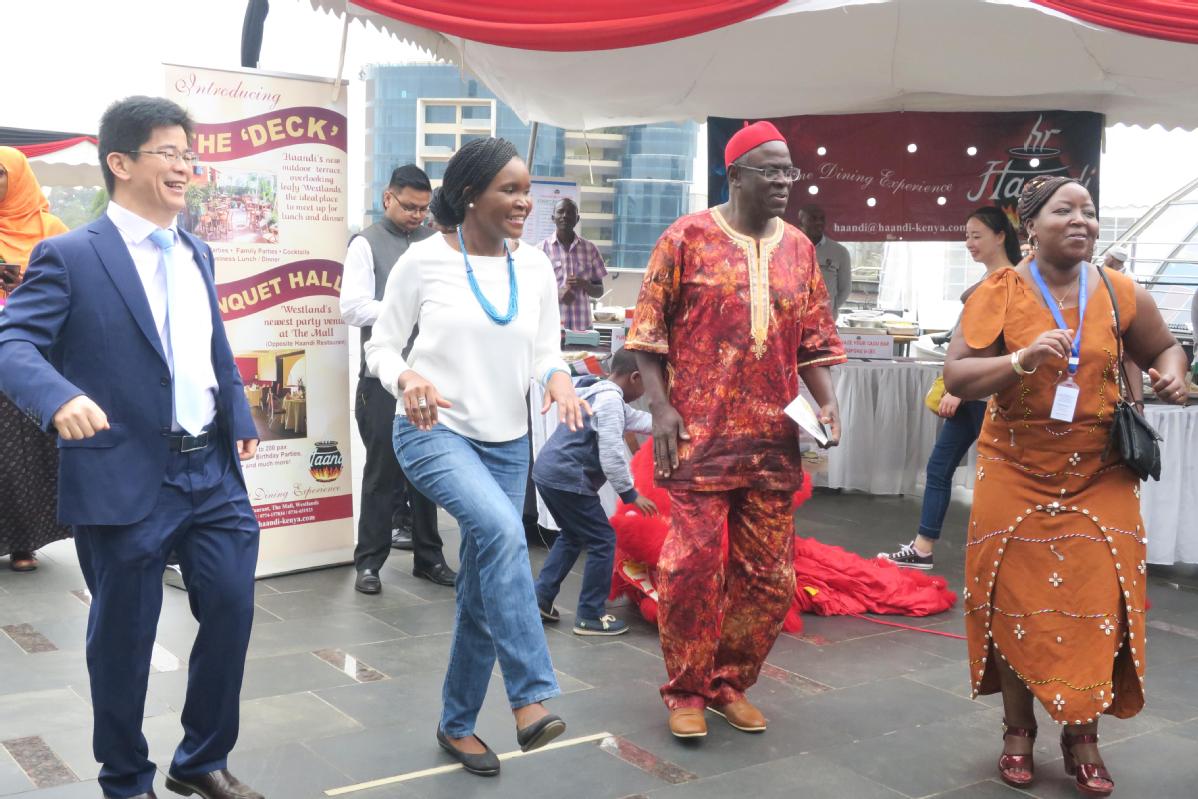 The first Kenya-Asia-Pacific cultural event was successfully held Saturday in Nairobi.
The colorful event, which drew hundreds of locals, saw booths showcasing cultural products from Kenya, Pakistan, India, Republic of Korea, China and the Philippines, among other countries, in an upscale shopping mall located in the city suburbs. Event organizers included the Kenya Ministry of Foreign Affairs, Huawei Technologies and Guangdong Business Association.
"This is an ideal platform to break through language and cultural barriers," said Li Xuhang, the minister counsellor of the Chinese embassy in Kenya. "Asia has a very rich culture. China's civilization alone dates back 5,000 years ago, where we developed folk songs, dances, writing and clothing, and that shows the strength of the Chinese people and the spirit of Chinese culture. We are excited to participate in this event, where we can candidly interact with our Kenyan brothers."