UK overhauling post-Brexit immigration system
By Earle Gale in London | China Daily | Updated: 2018-09-25 22:01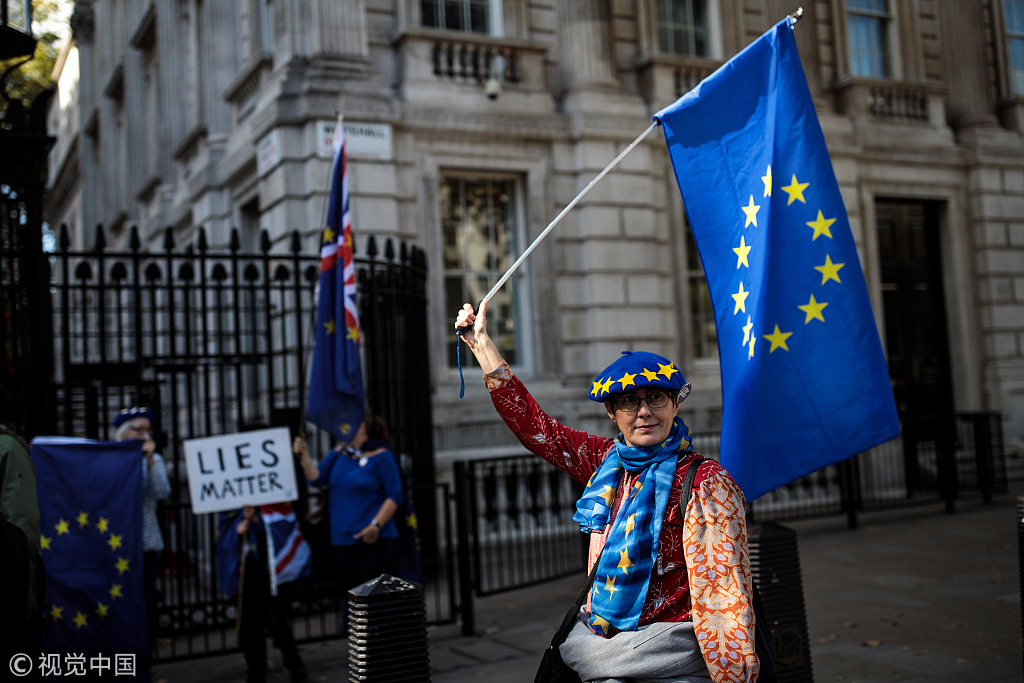 Britain will overhaul its immigration system after it leaves the European Union, ensuring people with much-needed skills or significant wealth can relocate to the United Kingdom from any nation, but that unskilled workers from EU countries lose their unfettered access.
Prime Minister Theresa May is understood to have her cabinet's full support and will officially announce the policy at the Conservative Party's annual conference next week.
The Guardian newspaper said Home Secretary Sajid Javid described the new tiered system at Monday's cabinet meeting. It is in line with a recent recommendation from the independent Migration Advisory Committee, which has been supported by the UK's opposition Labour Party, the BBC reported.
Keir Starmer, Labour's shadow Brexit secretary, told BBC One's Breakfast program that any attempt to make the system fairer and avoid discrimination should be welcomed, but he said Britain must continue to talk to the EU about the post-Brexit rules for EU nationals "if we want a close economic relationship with the European Union".
Some business organizations, particularly those in the construction, agriculture, and hospitality sectors, have warned that a block on cheap, low-skilled workers from the EU could damage the UK economy but the prime minister has insisted unlimited immigration from Europe must end after the UK leaves the bloc at the end of March.
Negotiators from Britain and the EU are continuing to discuss the separation arrangement and some commentators have suggested May's hard line could be a bargaining ploy because territories that strike free-trade deals with the UK will be able to negotiate better access to the British labor market.
However, a Downing Street spokesperson told ITN the idea behind the new system is to treat people from all countries equally.
"The cabinet agreed that, once free movement is brought to an end, the government will be able to introduce a new system which works in the best interests of the UK, including by helping to boost productivity."
As a member of the EU, the UK currently has an open door to people from the other 27 EU countries, as well as people from Switzerland and the wider European Economic Area that includes Norway, Iceland, and Liechtenstein but only 20,700 visas are issued annually to high-skilled workers from outside the EU.
The Daily Mail newspaper reported on Tuesday that immigration into the UK could fall by as much as 80 percent after Britain leaves the EU because of the anticipated impact of the new immigration policy.