2018 Beijing Orienteering Week to test endurance, intelligence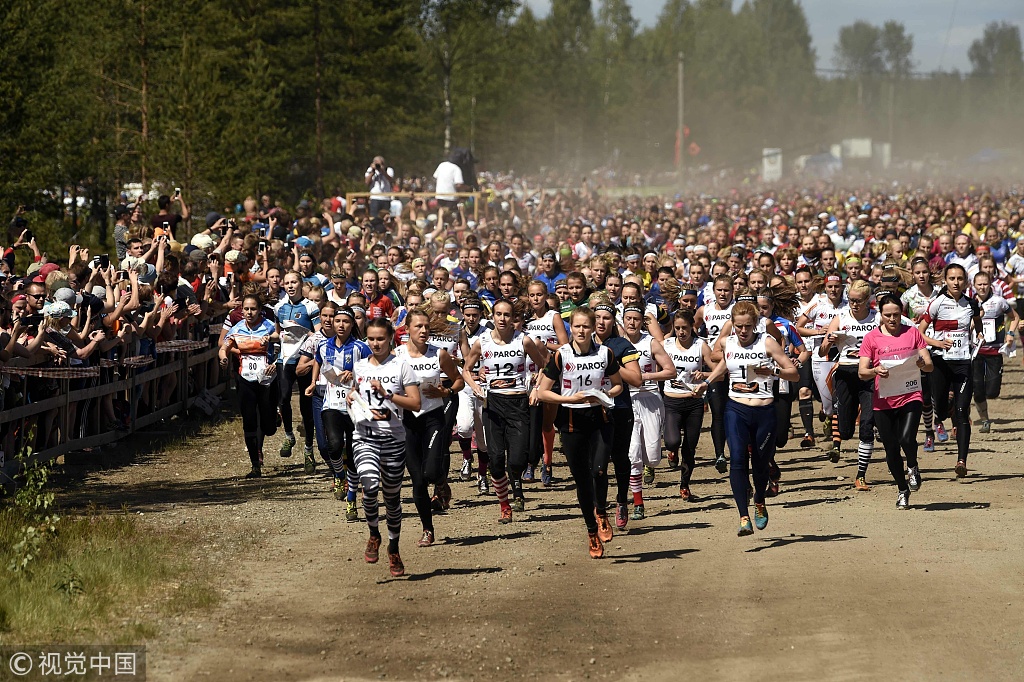 Elite orienteers from around the world will join local enthusiasts to test their endurance and intelligence next month at the 2018 Beijing Orienteering Week in Langfang, North China's Hebei province.
This year's event has attracted 50 top orienteering athletes, including 2018 world junior champion Colin Kolbe of Germany and female European Championships winner Karolin Olsson of Sweden. They will come from about 30 countries and regions to compete in five races - four sprints and one mid-range race - with Chinese runners from Oct 20-29 at the Linqigu Forest Hot Spring Resort, 50 km southeast of Beijing.
Orienteering week was established in 2016 by Beijing-based company Learnjoy Sports, and some of its races have been included in the Park World Tour's (PWT) China series.
Originating from navigation training exercises for military officers, orienteering has developed into a group of sports that requires navigational skills using maps and a compass, physical endurance and teamwork to move from one point to another as quickly as possible in wild terrain.
In addition to the PWT China series' elite group, the 3rd Beijing Orienteering Week also will include the China Orienteering Open, which features different age classes from 10 to 65 to encourage more people from the general public to participate in the fun outdoor adventure.
The event is aimed at pulling together a great orienteering carnival with races, sports tourism promotions and local culture experience, organizers said.
"We hope BOW can be a truly global orienteering carnival, such as the classic Oringen, Swiss O Week and Fin 5 Days," said Tan Xiaoping, the event's director.
Organizing partners include the Beijing Orienteering Association, Linqigu Forest Hot Spring Resort of Langfang and the Outdoor Leisure Sports Association of Funhill.
Jaroslav Kacmarcik, the president of PWT said he hoped that orienteering week will become one of the highest-level orienteering events in the world.