Competition preferred to 'Cold War mentality'
By WANG LINYAN in New York | China Daily USA | Updated: 2018-09-28 00:35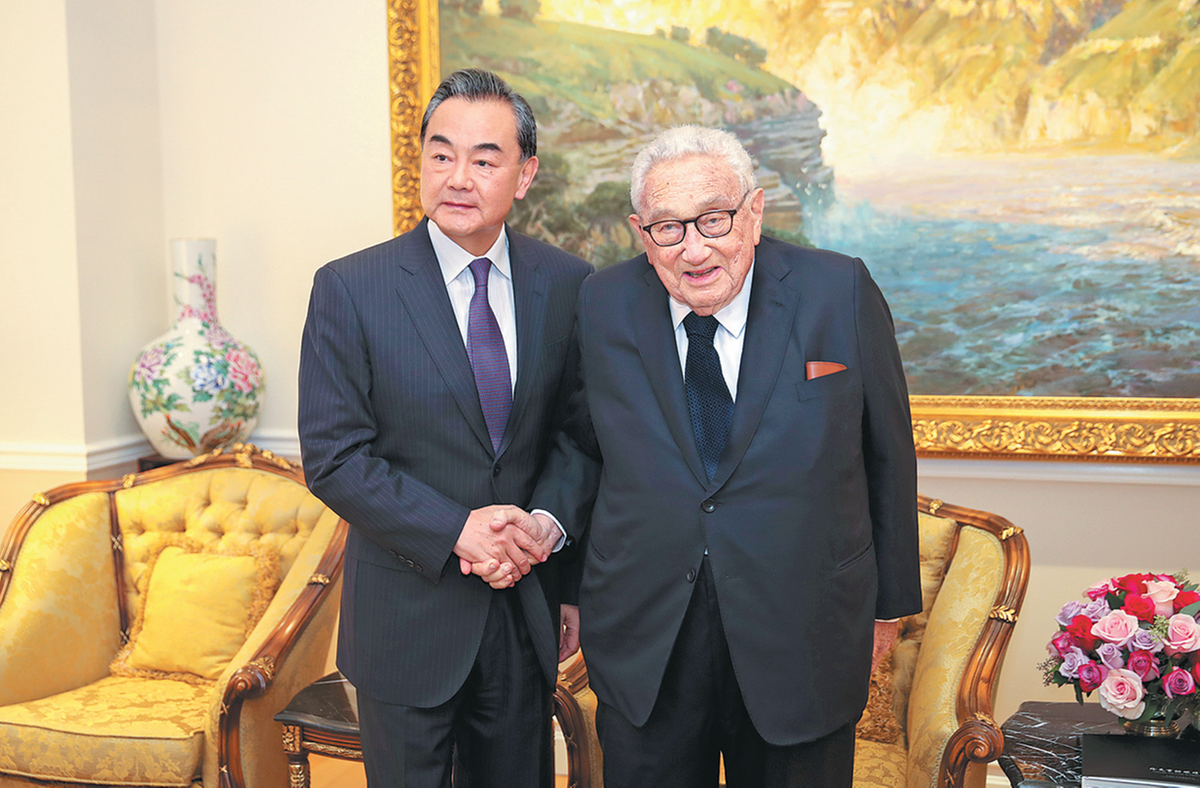 State Councilor and Foreign Minister Wang Yi said experience in the 40 years since China and the US established relations has shown that the two countries will win with bilateral cooperation, but only lose if they confront each other.
Wang made his remarks on Tuesday at a meeting with former US secretary of state Henry Kissinger in New York on the sidelines of the ongoing United Nations General Assembly.
"China and the United States can have competition but should not view each other with a Cold War mentality. Nor should they slip into the trap of a zero-sum game," Wang was quoted as saying in a Foreign Ministry press release.
Certain American forces have recently discredited China and created antagonistic feelings, which has severely damaged the atmosphere of China-US relations, Wang said.
If this continues, it will lead the bilateral ties to a wrong path, which is not in the common interests of the two countries as well as the international community.
Wang said China hopes that the US will meet China halfway, promote the correct perception of each other and prevent negative momentum from spreading so that bilateral relations will be kept on the right track.
China appreciates Kissinger for his efforts on developing China-US relations and hopes he will continue to play his special role to make new contributions to the progress of bilateral ties, Wang said in the press release.
Kissinger said he is optimistic about the long-term development of China-US bilateral ties. There's a need for China and the US to look at their relationship from a broader perspective and step up cooperation on dealing with many regional and international issues and global challenges, he was quoted as saying in the press release.
Hostile rhetoric against China is not mainstream, Kissinger said.
The US and China have differences over certain issues, but both sides should not confront each other because of this, Kissinger said, adding that it is not in the interests of either side.
"Cooperation is the only correct option for both sides. And I'm willing to continue to work toward this goal," Kissinger said.
Contact the writer at wanglinyan@chinadaily.com.cn