Rookie Voke targets Macao breakthrough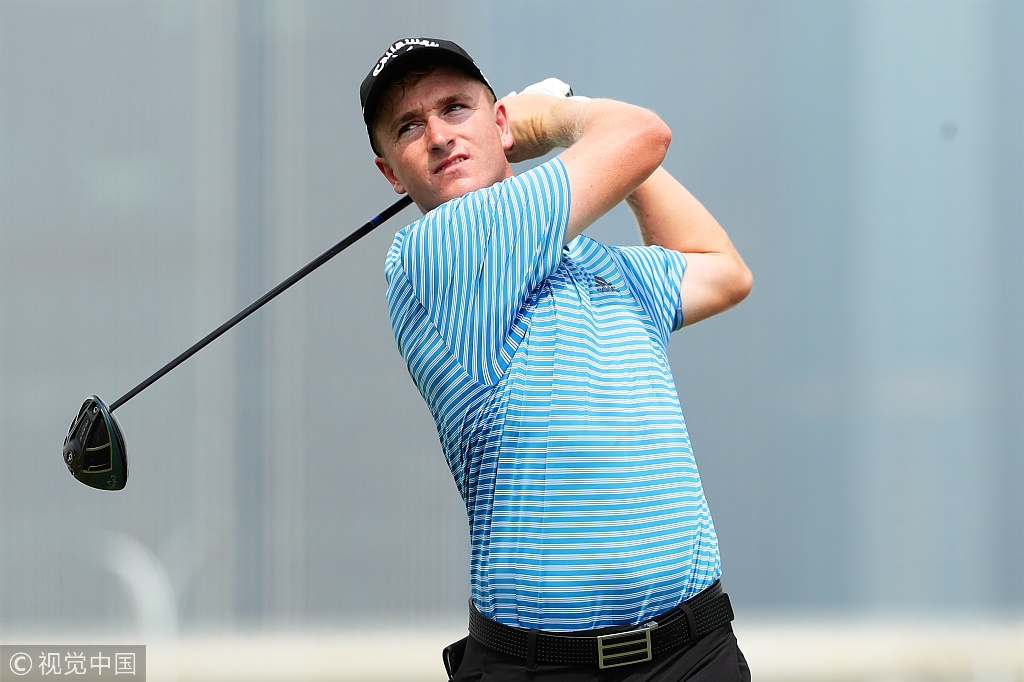 New Zealander Nick Voke continues his quest to earn a Web.com Tour card at this week's 1.5 million yuan ($218,000) Macao Championship, which tees off the PGA Tour Series-China season-ending trio of tournaments.
Voke lies 13th on the money list with 332,000 yuan, with places six to 10 earning spots in the final stage of the Web.com Tour qualifying tournament from Dec 6-9, while the top five automatically earn status on "the path to the PGA Tour".
In the first round on Thursday, Voke shot a 5-under 66, two shots off leader Todd Baek of South Korea.
Voke, an Iowa State University grad, withdrew from an event in Japan last week to practice in Thailand ahead of this week's tournament at Caesars Golf Macao, where he'll play the first two rounds with American Joseph Winslow and China's "Carl" Yuan Yechun.
"After I won in Qinhuangdao earlier this month, my priority shifted so I pulled out of the event in Japan because the best thing for me is to try to get to the Web.com Tour," said Voke.
"Instead of making the long trip to New Zealand and back to Macao, I went to Thailand and practiced in Hua Hin, where I've got some good friends.
"If I can get to the final stage of qualifying for the Web.com Tour, I'd back myself to get some sort of conditional status, so being in the top 10 on the order of merit is my first aim. Being in the top five would be the cherry on top.
"I'm very comfortable with the system and the culture in America, my girlfriend is there and my support staff are there, so the last thing is for me to get there."
In his first pro season the methodical Voke currently sits 17th on the PGA Tour of Australasia money list and said his recent hot streak in Asia is the result of concerted work with his coaching team.
"It's not that anything has clicked recently; the results are simply a progression of what I've been working on, specifically my driving and my putting from five to 15 feet," said Voke.
"Previously, over 40 rounds I was averaging 57 percent of fairways and 1.2 wasted shots off the tee, so I was shooting myself in the foot.
"In my past three events, I've averaged 74 per cent of fairways and 0.4 wasted shots off the tee, so I'm in the fairway a lot more and not wasting shots."
Voke, who still works with Iowa State coaches Chad Keohane and Andrew Tank, plus New Zealand's Ray Carter, is confident of staying hot.
"I'm a good enough ball striker with my irons and wedges that I'll create opportunities," he said.
Cao Yi, 28, is China's leading player on the order of merit, sitting in 10th position with 360,188 yuan, but he's struggled to replicate the form that saw him win in Chongqing.
"I didn't play that well after my victory, but I'm 10th on the money list and I still have a chance to finish in the top five, especially as the last event in Hong Kong has higher prize money," said the Beijing-based Cao.
"I've got nothing to lose with three events left, so I have to turn my game around a little bit. I'm just going to try to play as good as I can and shoot some low numbers, starting this week."