China's English learning platform LAIX makes NYSE debut
Xinhua | Updated: 2018-09-28 10:21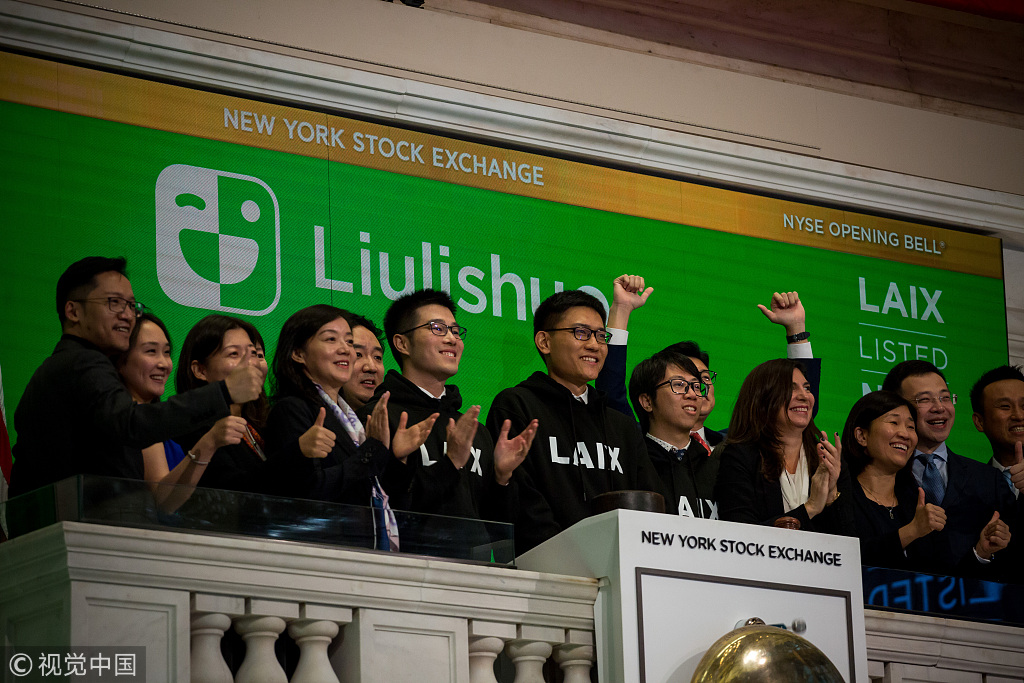 NEW YORK - LAIX Inc, a Chinese English learning platform driven by artificial intelligence (AI) technology, rang the New York Stock Exchange (NYSE) opening bell on Thursday in celebration of its initial public offering (IPO), trading under the ticker symbol of "LAIX."
LAIX priced its initial public offering of 5,750,000 American depositary shares (ADSs) at $12.50 per ADS for a total offering size of roughly $71.9 million, assuming the underwriters do not exercise their over-allotment option to purchase additional ADSs.
In addition, the company has granted the underwriters an over-allotment option, exercisable within 30 days subsequent to the date of the final prospectus, to purchase up to an additional 862,500 ADSs at the initial public offering price per ADS.
Morgan Stanley & Co LLC and Goldman Sachs (Asia) LLC are acting as joint bookrunners of this offering and as the representatives of the underwriters.
Shares of LAIX started trading at $16.00 per share, up 28 percent from its IPO price, and traded at $13.67 per share around midday.
LAIX said that the proceeds from the IPO will mainly be used for research and development, selling and marketing, as well as the balance for general corporate purpose.
"Listing on the NYSE will make LAIX a more international company, which can help us attract customers all over the world, as we believe our English learning platform driven by AI not only can serve Chinese English learners, but also can help English learners in other countries," Yi Wang, chairman and chief executive officer of LAIX told Xinhua after the opening bell.
Founded in 2013, LAIX is an artificial intelligence company in China that creates and delivers products and services to popularize English learning. As of June 30, 2018, the company had 83.8 million cumulative registered users in China and globally, according to the prospectus.
The Shanghai-based Chinese company posted revenues of $35.1 million in the first half of 2018, with a net loss of $27.5 million in the same period, said the prospectus.