Blurring the fine line between giving gifts
By CHENG SI | China Daily | Updated: 2018-10-02 10:03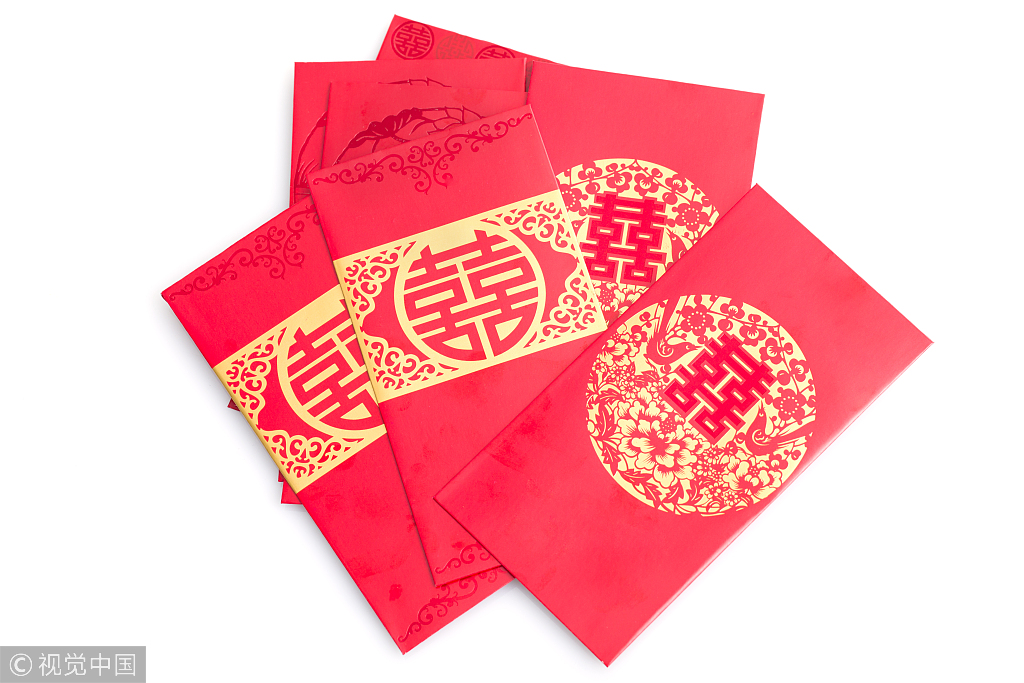 It was the third "red card" Chen Ming has received for a wedding ceremony in Beijing during this National Day Holiday, while the other two are in Shanghai.
"Holidays, especially the so-called 'golden week', is a burden to me," the 28-year-old architect from Shanghai said with a wry smile. "I had planned to spend the break in France with my girlfriend, but that plan has gone up in smoke as I have to pay 'pocket money' to my friends."
He said that the "burden" brought by wedding invitations is both financial and psychological.
"More and more of my peers have been getting married in past few years," he said, with a sigh. "I have to pay the money to maintain the relationships. I usually give a 600-yuan ($88) 'red packet' to my friends, but over 1,000 yuan to very close pals."
The "red packet" is not the only expense when attending a friend's wedding. "The most fraught part is the travel costs when I am not in the same city as my friend."
Chen said that he will go to the wedding in Beijing during the break and the same would cost him over 2,000 yuan for train tickets and lodging fees. "As to the other two invitations, I will give them the money on WeChat."
Chen said he earned about 9,000 yuan per month before tax, but will spend nearly 4,000 yuan to cover expenses for the three weddings during the seven-day break.
"The 'red packet' used to be blessings for the couple but not closely related to the exact amount of money given as a wedding gift," he said. "Things have changed. Now the 'red packet' is more like a competition among friends."
Giving "red packet money" to newly married couples is a tradition that traces its origins to the Ming Dynasty (1368-1644).
Tao Rujia, a 27-year-old bride-to-be from Hunan province, however, doesn't care much about the money she will receive at the wedding.
"The ceremony is one of the most important moments in my lifetime, I want my friends to be there rather than just receive their money on WeChat or Alipay," she said. "Friends reunion at my wedding is much more important to me."
Shang Zhongsheng, a sociology professor from Wuhan University, Hubei province, said that giving "red packets" to newly married couples through modern methods like WeChat, for example, is blurring the essence of a wedding. "Blessings matter more than money at wedding ceremonies," he said.
Related Stories