Beluga whale still in River Thames two weeks after being first spotted
Xinhua | Updated: 2018-10-09 23:50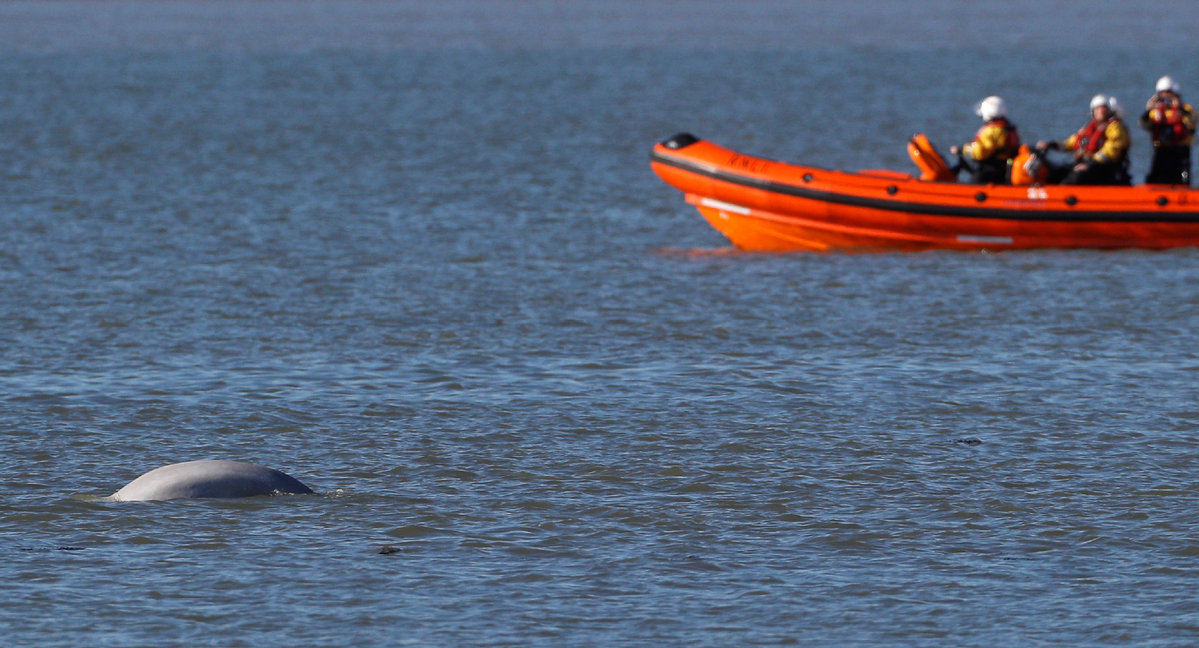 LONDON - A Beluga whale remains in the River Thames two weeks after it was spotted in the unprecedented location.
The animal, known as Benny, was originally seen by ecologist Dave Andrews on Sept 25.
It has made a stretch of the water, near to Gravesend in Kent, its home for the moment and has been sighted regularly.
The animal was pictured swimming on Monday.
Experts continue to monitor its welfare and there are no major health concerns for it. It is hoped that the animal will swim back to open water of its own accord.
There have been between 20 and 30 beluga sightings in Britain over the past 30 years, the last recorded arrival in British waters occurring in Northumberland in 2015 when the whale was able to simply turn back and return to the sea.
There has not been a beluga sighting in the Thames since 1913.
"It could have followed a food source, it could have become disorientated or it could have been motivated by a disturbance," Lucy Babey, head of science and conservation at cetacean charity Orca, has said.
The whale, "out of its normal habitat" away from the coasts of the Arctic and Greenland, ordinarily swims in groups but might have become separated from its pod as a result of illness or injury or been driven off course by a "disturbance" at sea, Babey speculated.
This disturbance could be anything from a weather front to it being startled by a noise from a ship, she said.