Website 'reveals identity' of second Salisbury suspect
By EARLE GALE | China Daily | Updated: 2018-10-10 09:21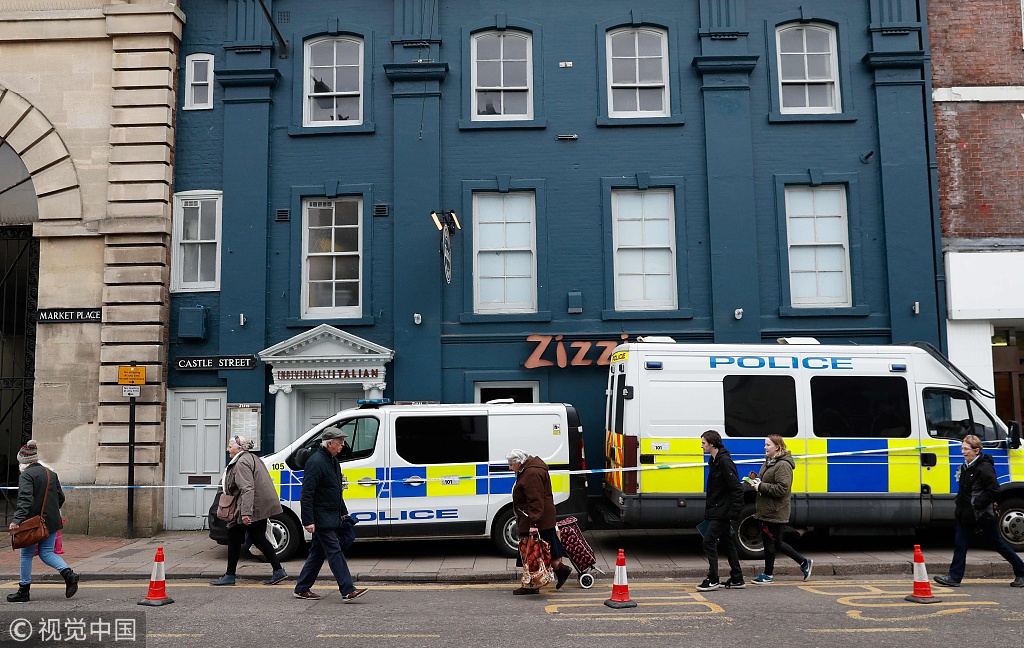 The United Kingdom-based investigative website Bellingcat has named a second man it says participated in the alleged attempted assassination of a former Russian double-agent in the small British city of Salisbury in March.
The website said the man photographed along with another man on security cameras at the time of the incident is military doctor Alexander Mishkin, 39, who works for the Russian military intelligence agency, the GRU.
Russia has consistently denied any involvement in the poisonings of Sergei Skripal and his daughter Yulia with the nerve agent Novichok.
Bellingcat said the man was identified after "multiple sources familiar with Mishkin, both in St. Petersburg and in his native Loyga" identified him.
The two men involved have said publicly they were tourists who had flown to London for fun and visited Salisbury to see its cathedral, and they both appeared on Russian TV to deny any link to the Salisbury poisonings.
A spokesman for the UK's Home Office told the BBC the department would not comment because it was a police matter. And the Metropolitan Police Service, which is handling the investigation, also refused to comment on the latest claim and an earlier allegation from Bellingcat that the other man in the photographs is a GRU colonel called Anatoliy Chepiga.
The Met said European arrest warrants and Interpol red notices against the men remain in place.
CNN said Russia's Foreign Ministry spokeswoman, Maria Zakharova, said the website's claims were "bogus".
The latest allegation follows claims last Thursday that four GRU officers had tried to hack into communications systems belonging to the Netherlands-based Organization for the Prohibition of Chemical Weapons, which is investigating the Salisbury poisoning.
The BBC said Russia President Vladimir Putin had become dissatisfied with the GRU's work. But at an energy forum in Moscow last week, Putin dismissed the furor and criticized Skripal.
"He's just a spy. A traitor to the motherland," Putin said. "There's such a thing as a traitor to the motherland. He's one of them. He's just a scumbag, that's all."
Skripal, who sold Russian secrets to Britain, was convicted of being a double agent and subsequently relocated to the UK after a prisoner exchange. The Kremlin says the UK has fabricated the assassination story that has led to both the UK and Russia expelling diplomats and introducing economic sanctions.