Talk about the birds and the bees, and mice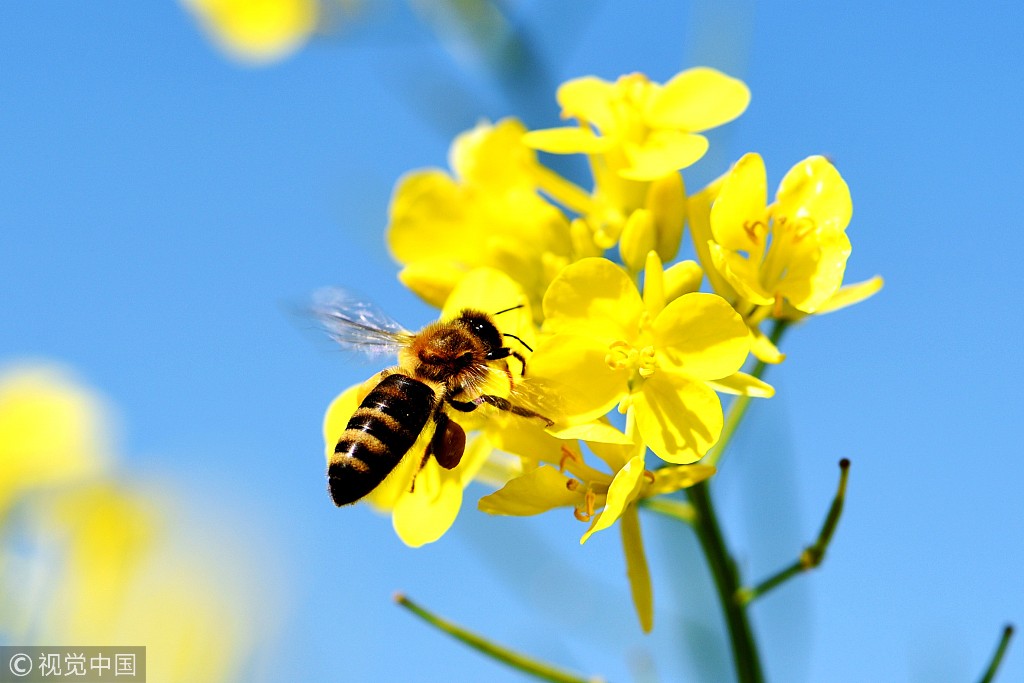 It always amazes me how much humans have to learn from animals. Two new studies could help take the pain out of injections or offer hope for strained marriages.
A study at The Ohio State University has found that the stingers of wasps and bees are five times softer at their tip than at their base, making it easier to pierce skin but not break off before delivering the venom.
"Wasps and bees don't want to create too much pain to start with, and we believe the softer tip makes it less likely that you'll notice the initial insertion," said Bharat Bhushan, a professor of mechanical engineering at Ohio State.
"If you felt the pain right away, you would react and swat the insect away before it finished injecting its venom."
Bhushan conducted the study with colleagues from the Indian Institute of Technology and published their findings in Nature Scientific Reports.
The scientists examined the stinger in unprecedented detail using sophisticated 3D imaging tools.
"When you really study these stingers, you see how elegant and mechanically durable they are," said Bhushan, who realizes "elegant" is probably not the first word a person thinks of after being stung.
"It is a clever design to optimize the mechanical properties of the stingers without being too heavy," Bhushan said.
An engineer who has made a career of designing products inspired by nature, Bhushan believes scientists can design a better, less painful microneedle for medical purposes by mimicking design elements of bees and wasps.
"We're trying to put what we learned about insect stingers to productive use by imagining the design of a better microneedle," Bhushan said.
From one perspicacious pest to the next ... consider the California mouse, known to be a relatively solitary animal. But put two in a room and they'll talk each other's ears off.
While all the cooing and barking they use to woo mates or drive off foes is too high pitched for us to hear, they may speak volumes about how relationships weather storms, according to a study published recently by the journal Frontiers in Ecology and Evolution.
"These mice are not gregarious. They're loners," says Josh Pultorak, who studied the mice while earning his doctorate in zoology at the University of Wisconsin-Madison. "They're highly territorial and aggressive — both sexes."
One of the ways they communicate that aggression is through what Pultorak calls barks.
"The barks are just nasty," he says. "It's like a combination of a dog bark and a lion's roar." That is, when the barks are slowed down enough for humans to hear.
The California mouse is also known for its monogamy. Most rodents are promiscuous, but infidelity is unheard of among California mice. Once partners bond in the wild, there's no horsing around with other mice (unless one of them dies).
Pultorak and his collaborators paired up 55 male and 55 female mice, recording their body language and vocalizations.
There was lots of barking at first. But as the couples bonded, their chatter was less aggressive and more affiliative, "almost like whale noises when they're slowed down enough for a human ear", Pultorak says.
Then, the researchers introduced a factor from left field: cheating.
Some males were moved to live with new females; some females were moved to live with new males. Another group was just separated. A fourth group was left alone.
After a week, the mice given the opportunity for infidelity were reunited, and the researchers continued eavesdropping.
"Compared to when they were nice and sweet before separation, when they came back with their original mates the pairs were aggressive," Pultorak says. "But there was a range. Some of the pairs that had the infidelity encounter were barking a lot, but some of them were much closer to their pre-separation levels."
The pairs that simply lived alone for a week slipped back into their old communication routines, suggesting infidelity — not separation — was the cause of the bump in aggression.
"Do they not bark at their partner because they have a stronger bond that's able to withstand the infidelity? Or is it instead a weaker bond, and they don't really care?" he says. "We don't yet know that."
Contact the writer at chrisdavis@chinadailyusa.com