Haitong is first market maker from China at Nasdaq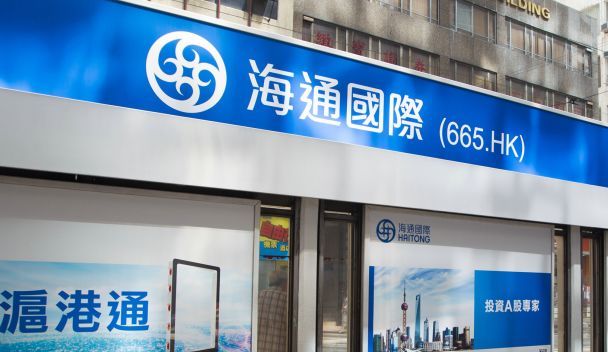 Haitong made some history this week as the financial services company became the first China-based market maker at the Nasdaq Stock Market in New York.
As an international broker dealer, Haitong International Securities (USA) Inc, a subsidiary of Haitong International Securities Group Ltd, launched its new business on Tuesday to provide more options for listed companies in the US, especially what it calls "China concept stocks". Haitong is expected to attract more Asia-Pacific investors to trade on the Nasdaq.
"Market makers are a critical component of the financial ecosystem in the US. With an established market-making business in Hong Kong, Haitong International is confident in expanding its capability to the global markets," Lin Yong, deputy chairman and CEO of Haitong International, said in a release. "The company will first focus on China concept stocks as its major market-making target and adjust its coverage gradually, based on the market as well as the needs of clients in an effort to better serve global investors by linking up the Chinese and overseas capital markets."
In comparison to the designated market makers of the NYSE, the Nasdaq implements a multiple market-makers system.
"Their focus on 'China concept stocks' will help increase liquidity for Chinese companies listed on Nasdaq and help bridge the gap in understanding," Jim Collins, founding partner of The Portfolio Guru, told China Daily. "US investors have leaned heavily on comparisons to value recent IPOs — NIO is the Chinese Tesla, iQiyi is the Chinese Netflix, etc. But with more efficiency, those companies and future US-listed Chinese names will be more efficiently valued on their own individual fundamentals."
In the future, Haitong International will establish a global platform of investment banking, trading, execution and investment services focused on New York, London, Singapore and Hong Kong, and continue its business expansion worldwide in electronic trading, market making, institutional client services and investment banking services.
Since its acquisition of UK and US assets from Haitong Bank in early 2018, Haitong International has been steadily expanding its US business. The firm conducted its first IPO, of a Chinese company listed on the New York Stock Exchange, in June 2018. Haitong was founded in Shanghai in 1988.
The mainland securities companies have been encouraged to move into the wealth management and margin financing segments to bolster their profitability, the South China Morning Post reported in April.
The Securities Association of China said total revenue by mainland brokerages fell by 5.1 percent in 2017, and profits were 8.5 percent lower.
The largest players, including Haitong and Citic, also have ramped up their efforts to secure a place in overseas markets, the paper reported, adding that the launch of the mainland (Shanghai) and Hong Kong Stock Connect systems, which allow the trading of shares on each other's markets, has given the companies opportunities to attract clients outside China.
Haitong International serves about 200,000 corporate, institutional, retail and high-net worth clients worldwide. Its financial services platform provides corporate finance, wealth management and asset management. It serves institutional clients, and key businesses include fixed income, currency, commodities, derivatives and institutional equities.
Contact the writer at williamhennelly@chinadailyusa.com