Major English publisher releases Real Shanghai Mathematics textbook series
chinadaily.com.cn | Updated: 2018-10-12 15:27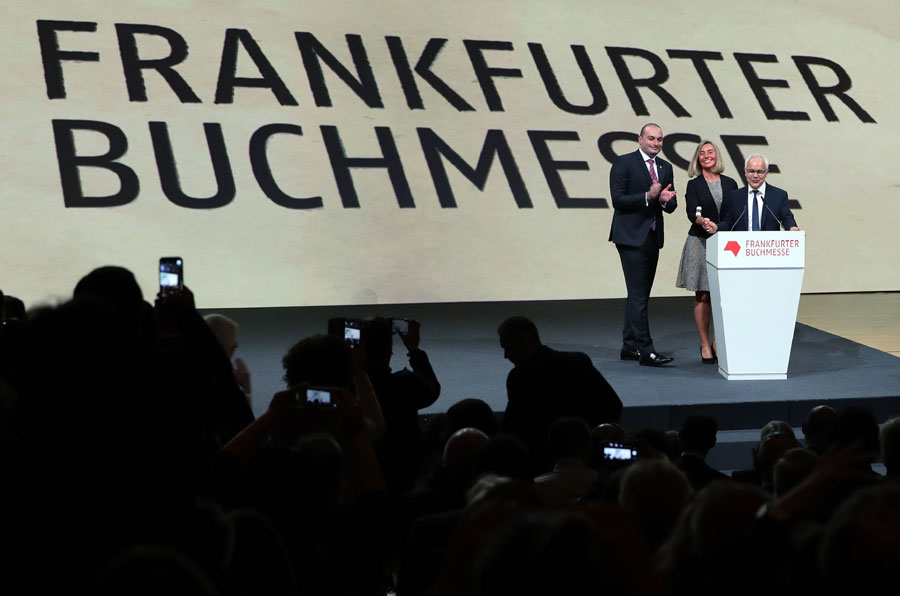 HarperCollins on Oct 10 released the Real Shanghai Mathematics textbook series at the Frankfurt Book Fair.
The collection includes textbooks for grade one and two students and also comes with matching exercise books. Books of other varieties will be released later this year.
The original version of the textbooks has been used in Shanghai for nearly two decades.
In March 2017, HarperCollins signed an agreement with the Shanghai Century Publishing Group at the London Book Fair to publish the books. HarperCollins then gathered an international team of experts to perform the translation and ensure that the new version preserves the integrity of the original teaching methods.
British education authorities have previously expressed their admiration of their Chinese counterparts' approach to teaching mathematics. Following a proposal by the British Council in Shanghai, HarperCollins initiated a collaboration with the Shanghai Century Publishing Group to create the Real Shanghai Mathematics series that can be used in schools in Britain.
"It has been a pleasure to cooperate with HarperCollins and we hope the textbooks can help with British kids' math skills and confidence," said Wang Lan, the president of Shanghai Century Publishing Group at the debut.
Wang also hopes the textbooks can be adopted by more countries and that more publishers will visit Shanghai to learn about its mathematical pedagogy and how to develop textbooks for this subject.
Yu Ruyue contributed to this story.