Nova Scotia increase business in China market
By NA LI in Toronto | China Daily USA | Updated: 2018-10-15 05:02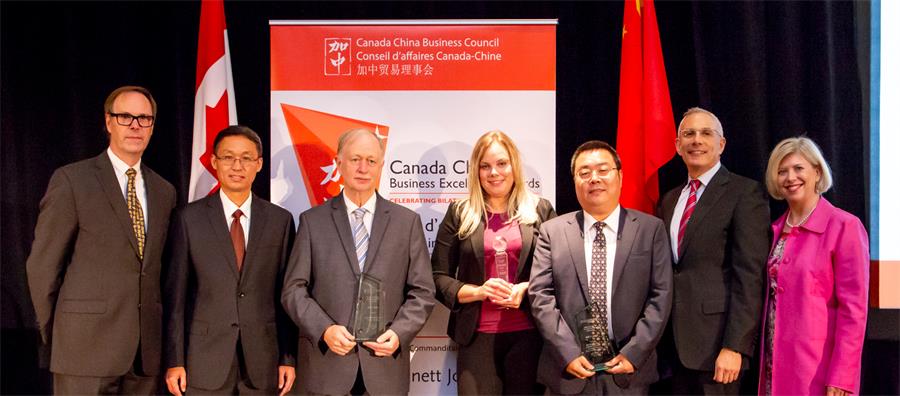 To Keith Colwell, Nova Scotia's minister of Fisheries and Aquaculture, China is a wonderful place to do business.
"I love Chinese culture, Chinese people, and I love doing business in China," said Colwell, who has been to the country four times. "We do business there very successfully. We export lots of products to China, and I find it's easy to do business in China."
Colwell made his comments last week in Toronto at the Canada China Business Excellence Awards event hosted by the Canada China Business Council where Nova Scotia was given the Outstanding Achievement award for increasing business and deepening ties with China.
China is Nova Scotia's second-largest trading partner after the US. Exports from Nova Scotia to China totaled $611 million in 2017 compared to $64 million in 2008. Nova Scotia seafood exports to China have increased from $16 million in 2000 to $382 million in 2017.
"I want to be the biggest supplier to China, more than the US. Chinese culture is different with Canadian but we are totally enjoying it. We are looking for a long-term relationship with our partners in China," Colwell said.
Nova Scotia introduced a China strategy to enhance its relationship with the world's second-largest economy. It serves to coordinate export growth, formal agreements, a Nova Scotia-China Live Lobster quality project, the Nova Scotia seafood brand and transportation.
Ian Smith is CEO of Clearwater Seafoods in Nova Scotia, Canada's largest seafood company. Founded in 1976, Clearwater entered the China market in 1994.
"Beyond the traditional markets in Canada or in the United States, we saw that the Chinese market has a great appreciation for high-quality seafood. We also found Chinese consumers appreciate a good brand, and that's why we developed the Clearwater brand in China," he said.
Clearwater has capitalized on China's booming online seafood market. In 2017, the company opened a flagship store on Alibaba's e-commerce platform, Tmall.com, for consumers to purchase its products. Clearwater's products also are available online in China from JD.
"Both e-commerce platforms provide us the opportunity to further diversify into the China marketplace by reaching consumers directly with our products," Smith said.
"The more you understand and appreciate China and the Chinese, the more you know that anything is possible," said Smith, who lived in Shanghai with his family from 2006 to 2009. "The opening up of China and economic development of China, not only improved the lives of Chinese people, but also improved the lives of many people around the world," he said.
"Now China counts for almost 40 percent of global trade,'' Smith said, adding that for a country not to collaborate and do business with China ``just doesn't make sense''.
Contact the writer at renali@chinadailyusa.com