Elekta to use exhibition as springboard for future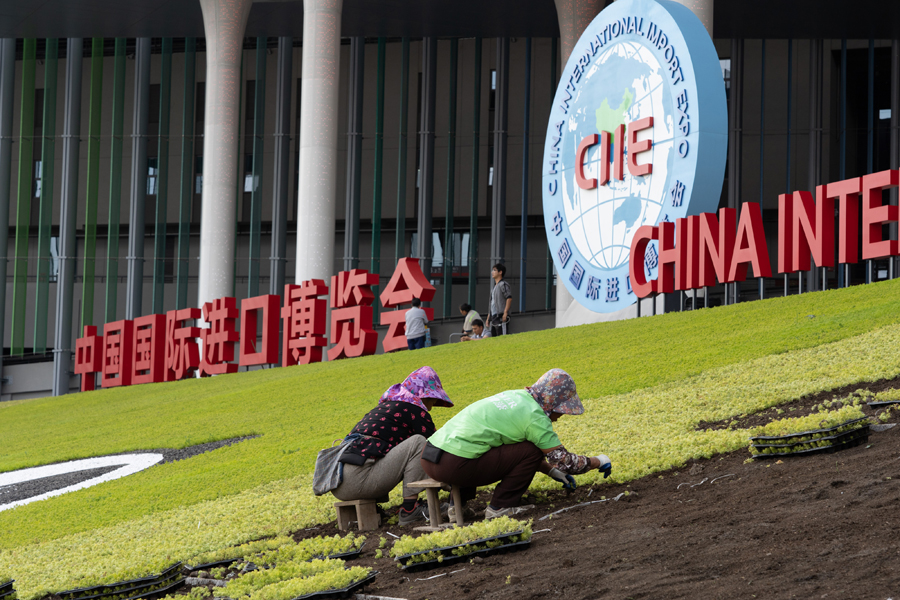 The world's first high-field magnetic resonance-guided linear accelerator-a new radiation therapy system that can locate tumors precisely, tailor the shape of X-ray beams in real time, and adapt radiation doses even to moving tumors while a patient is being treated-will make its debut at the upcoming first China International Import Expo.
The machine, called Elekta Unity, developed by Stockholm-headquartered cancer care device and solution company Elekta, combines an MRI scanner and the linear accelerator radiation therapeutic technology in a single system, which used to be considered nearly impossible, because powerful MRI magnets could interfere with radiation beams.
Elekta President and CEO Richard Hausmann said the Shanghai expo is an ideal opportunity for the company to showcase its groundbreaking technologies, further enhance its brand image as a global leader in precision and personalized cancer treatment sector, and reaffirm its commitment to China.
"The machine uses highly precise radiation to kill cancer through a non-invasive surgical approach. We will exhibit the machine and other products at the CIIE, because we want to showcase our innovation capabilities in cancer care at this important expo in China," said Hausmann.
"We come from Sweden, a small country which always has to export and do international trade because the local market is very small ... We support all the efforts of the Chinese government and the country to keep this free trade moving, in both ways ... in and out. We want to strengthen our cooperation with local companies in various fields on research and development for the future."
The company is planning to take a huge booth of more than 200 square meters at the expo and will man it with technicians, and marketing and sales professionals.
The Chinese market is very important for the company, Hausmann said, adding that the company is a market leader in China, but still expects an even stronger presence, because Chinese hospitals develop fast, and device standards are increasing rapidly.
The machine will be very appealing to the fast-growing precision and personalized cancer care market in China, because it can deliver doses of radiation more precisely and effectively, and reduce the number of treatment sessions, on the basis of its clear and real-time visualization of tumors and healthy tissues, especially when tumors happen in the brain, spine and abdomen, and because other medical imaging methods, such as CT scans, cannot deliver clear pictures distinguishing tumors and healthy soft-tissues, according to Hausmann.
Besides, Elekta's largest manufacturing base outside Europe is China. It also has a global research and development center and an Asia-Pacific training center in Beijing. The core component of the machine, the linac, is co-designed and produced in China, which is another reason the company wants to exhibit it at the expo, said Hausmann.
Currently, the company holds a 55 percent share of the imported radiation medical device market in China, and accounts for 45 percent of the overall radiation device market, said Gong Anming, executive vice-president and China CEO of Elekta.
Five of the machines will be used in clinical trials on the Chinese mainland, by some top hospitals in Beijing, Shanghai, and Guangdong, Sichuan and Shandong provinces, while global orders for either clinical trials or commercial use total 40, including two for Hong Kong, according to Gong.
The company expects Chinese patients will be able to receive radiation treatment delivered by the machine in 2020.