Harvard case a starting point for Asian-Americans' pursuit of rights
By Wang Yiqing | China Daily | Updated: 2018-10-18 07:38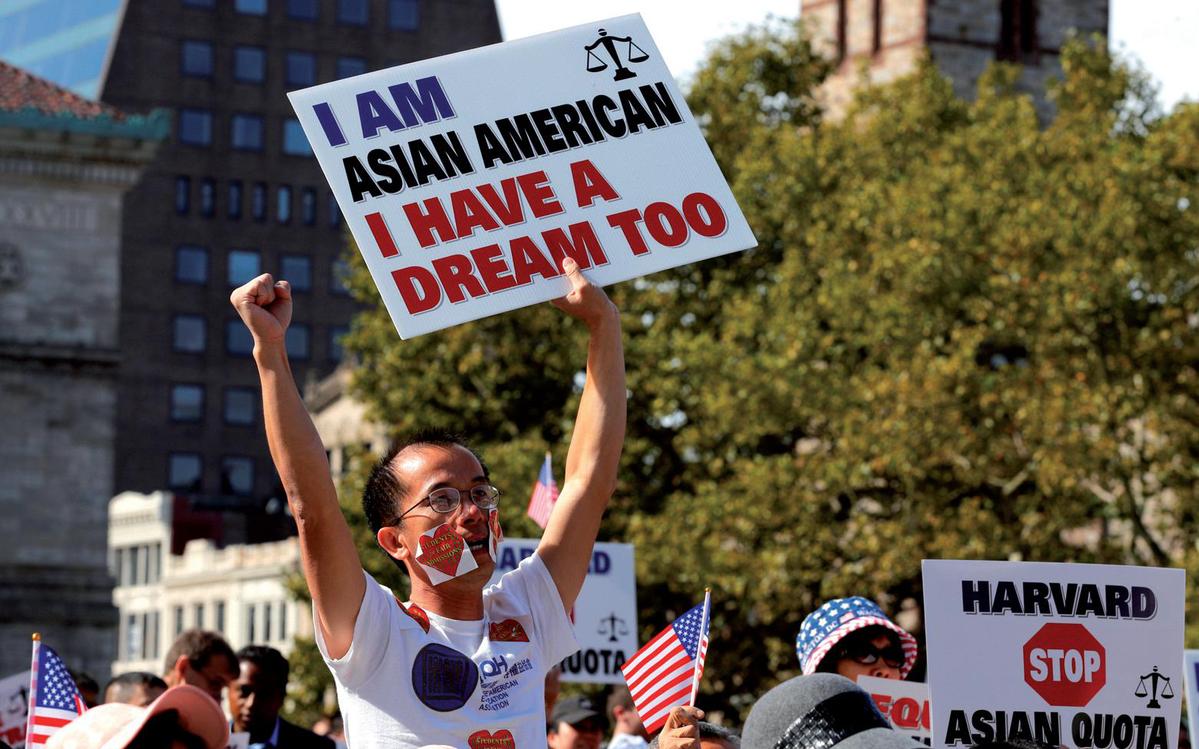 THE OPENING ARGUMENTS in a lawsuit charging the admissions office of Harvard University discriminates against Asian-American students were delivered in court on Monday. China Daily writer Wang Yiqing comments:

The lawsuit launched by the advocacy group Students for Fair Admissions alleges that Harvard University intentionally discriminates against Asian-American students in its admission process.
In his opening statement, Adam Mortara, the attorney for SFFA, argued there is "indisputable evidence" that "Asian-American applicants receive substantially lower personal ratings than white applicants".
According to a report submitted by SFFA analyzing more than 160,000 students' records from 2010 to 2015, Asian-American applicants' scores in tests, exams and extracurricular activities are remarkably higher than other racial or ethnic groups. But Harvard University gives Asian-American applicants lower scores in its subjective evaluations rating students' personal characteristics.
Mortara also said that Harvard had discovered the bias against Asian-American applicants in an internal investigation of its application policy in 2013, but the university did not take any measures to redress the bias.
Harvard University denied the charge of discrimination. It said SFFA's analysis is insufficient and misleading, and insisted its student admission criteria backed by affirmative action encourages diversity.
The core divergence of the lawsuit is how to evaluate ethnicity in admission to guarantee fairness. Since the 1960s, the US government has promoted affirmative action as a means to increase access to education and employment for historically excluded groups, but such policies have also been described as reverse discrimination.
Many interested parties have shown their support for one side or the other. The US Justice Department has backed the claims of SFFA while the Ivy League elite colleges support Harvard University's practice of considering ethnicity as a factor in admission criteria. Even among the Asian-American group, opinions on the issue vary.
Every interested party has the right to safeguard its rights and interests and make efforts to strive for greatest benefit in a legal way. But the case has undoubtedly raised attention about discrimination against Asian-Americans, and marks the start of their pursuit of affirmation.