The man who loves China
By Xu Fan | China Daily | Updated: 2018-10-18 07:05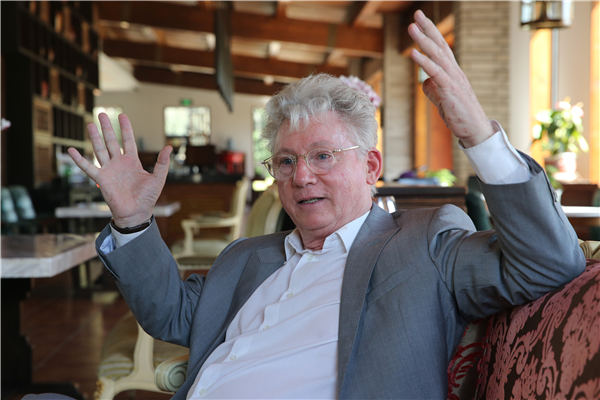 Since his first visit to Beijing in 1981, the country has had a special place in the life of filmmaker Malcolm Clarke.
On his latest trip to Beijing, Oscar-winning director Malcolm Clarke recalled the first time he visited the Chinese capital in 1981.
At an event held by China International Communication Corp to announce a series of projects that will be coproduced with foreign partners, Clarke was invited to speak about, and share his experience of, making documentaries.
Since starting his nearly 40-year-long career as a filmmaker at the BBC, Clarke has traveled to 86 countries to shoot numerous documentary films.
In 1984, he won a best director Emmy for Soldiers of The Twilight, and followed that up with two Academy Awards for best documentary (short subject) for You Don't Have to Die in 1989 and The Lady in Number 6 in 2014.
For Clarke, however, China has been an important chapter of his life. Back in 1981 when Clarke had just moved from his native United Kingdom to New York to work for the American Broadcasting Company, he was assigned to the Chinese capital to carry out research for a new documentary project that was intended to examine the changes that had occurred in New China since it was founded in 1949.
"Lots of things were happening in China then. The country was just getting back on its feet," he recalls.
Like most foreign guests who visited China in the early 1980s, he stayed at the Beijing Hotel, which faces south toward Chang'an Avenue.
Every morning he would wake up to the ringing of bicycle bells and was astonished to look out of his window and see the street flooded with hundreds of locals biking their way to work.
Over the following nine months, Clarke traveled deeper into the country, from far-flung mountain villages in Sichuan province, to regions alongside the Yangtze and Yellow rivers, and he talked to people from many different walks of life.