TV deal a slam dunk
By Wang Kaihao | China Daily | Updated: 2018-10-19 08:09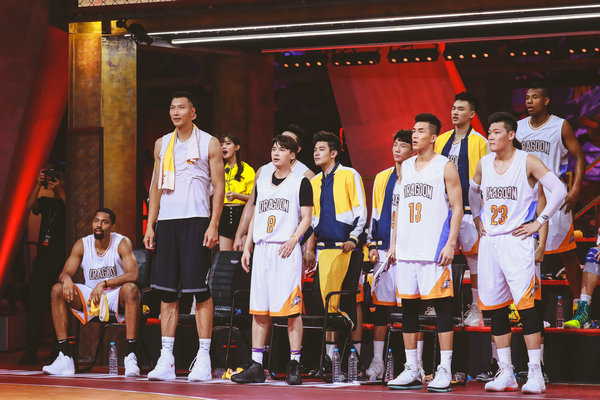 Reality show, Dunk of China, has proved to be incredibly popular, perhaps in no small way due to the participation of Jeremy Lin, point guard for the NBA side, the Atlanta Hawks.
The Chinese-American basketball star's appearance on the show-in which he and Taiwan singer, Jay Chow, captain a team of youngsters who play off against a team captained by Chinese actor, Li Yifeng, and domestic basketball star, Guo Ailun, on street ball courts-has helped it to win a rating of 8.4 out of 10 on TV and film review site Douban.
Dunk of China, which is produced and aired through Beijing-based Youku Tudou Inc, may also be a means to create greater cultural ties between the United States and China since the streaming platform, which is affiliated with Chinese conglomerate Alibaba Group, signed a copyright agreement with American television distributor, Fox Networks Group, at TV industry trade show, MIPCOM, in Cannes, France, on Tuesday.
According to the agreement, Fox Networks will adapt Dunk of China for different countries and regions outside of the Chinese mainland, with Taiwan being targeted as the first market to get its own version of the show.
The agreement marks the first time that the rights to a Chinese internet-tailored variety show have been sold to a leading overseas distributor for localized adaptation.
"This will be the pride of China," said Fan Weiping, deputy director of the National Radio and Television Administration, who attended the trade fair in Cannes, held from Monday to Thursday.
He added that the deal will act as a pathfinder, ushering in opportunities for more high-quality original cultural content from China to be sold overseas.
"It was a good opportunity to buy Dunk of China and share such a brand-new program idea with more people," said Cora Yim, vice-president of Fox Networks Group in charge of the Asia-Pacific market. "It will offer a platform for more talented people in Asia to make top-level original content for the world's audiences."