Unusual but true: The most traveled man on Earth
In stories this week, we have a Lego wheelchair for a turtle, a school made from trash in Cambodia, the most traveled man on Earth, a fully autonomous in-home cleaning robot and skydivers forming a huge floating target.
All these interesting, odd anecdotes from around the world are here, in our news review.
A Lego wheelchair for a turtle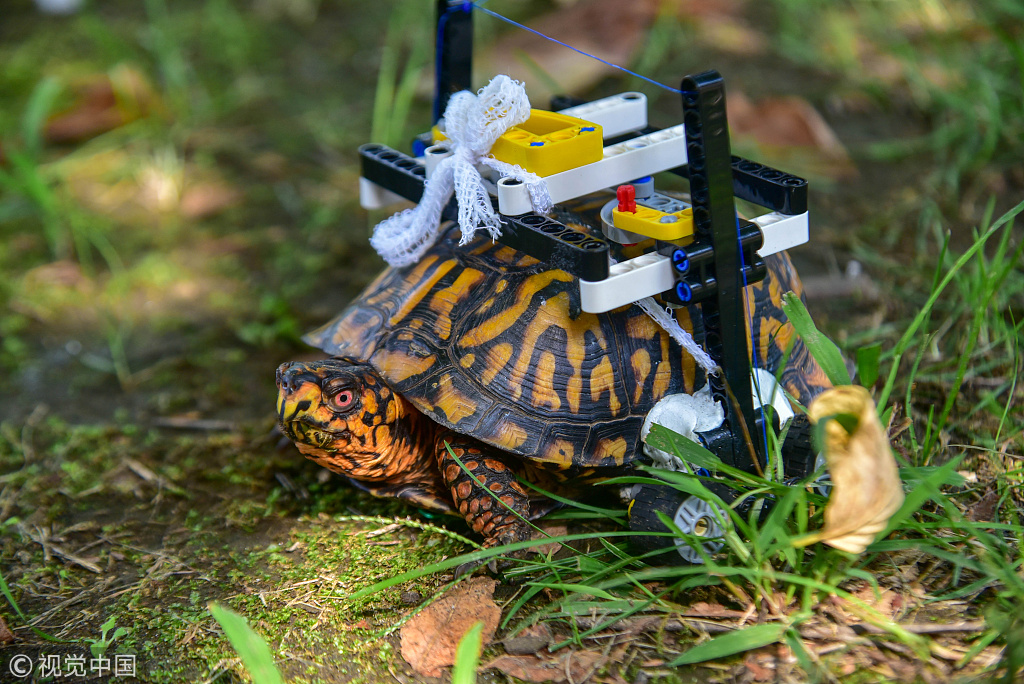 An injured turtle that suffered a cracked shell in a hit-and-run is learning to get around again thanks to a custom wheelchair, made entirely from Lego.
The 18-year-old reptile was found fighting for its life in the middle of the road by staff at the Maryland Zoo on their way to work.
They took the animal to their onsite veterinary clinic, where staff discovered the crash impact had shattered its shell into seven pieces.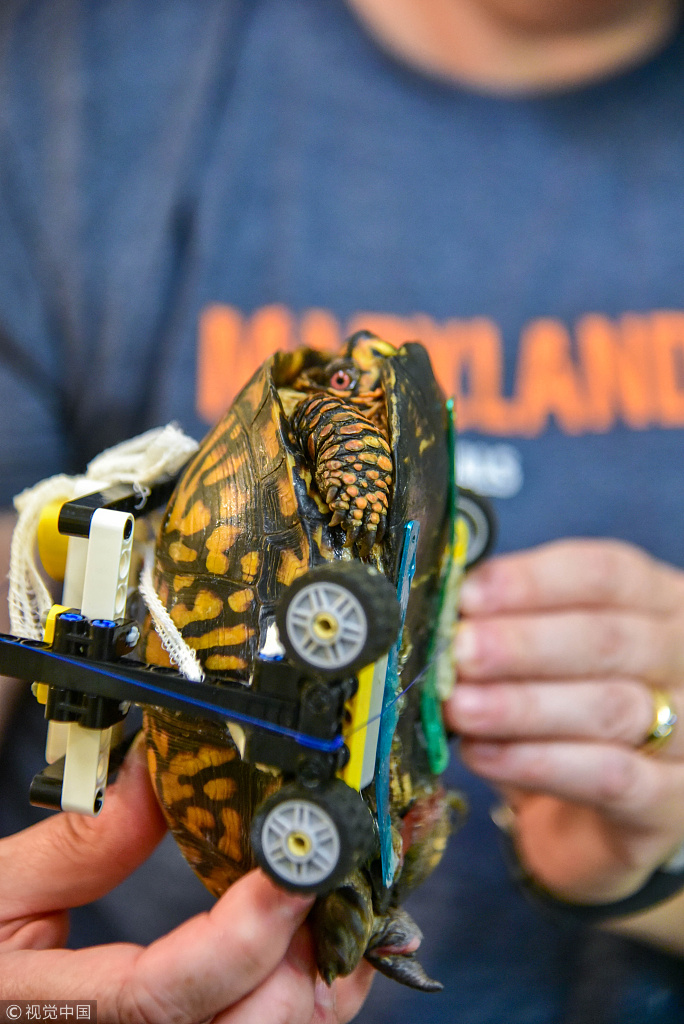 The zoo's veterinarians performed surgery to fix his shell, stabilizing it with metal plates, sewing clasps and surgical wire. They tried a few other versions of a cart to keep the turtle's shell off the ground so it could heal while also maintaining his mobility, but it did not work well.
So they started to brainstorm other materials that would allow them to incorporate wheels so he could move around easier, and the idea of Lego came about.