Bankruptcy filing a sad footnote for Sears, the Amazon of its day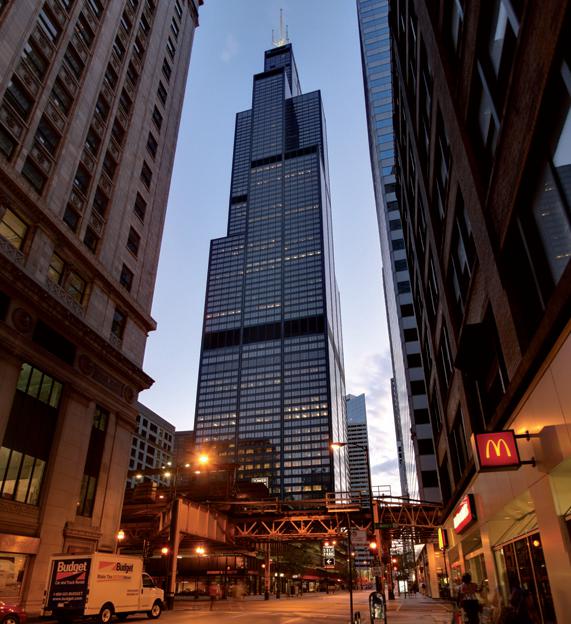 For at least a century, Sears was the go-to retailer for the American shopper.
Whether it was Craftsman tools, Diehard batteries, Kenmore washers and dryers or Kings Road slacks, Sears provided. The goods weren't flashy, but they were affordable and made to last.
The Sears catalog, which debuted in the 1890s, was revered by shoppers, who couldn't wait for it to be delivered.
But with Sears' bankruptcy filing on Monday, the realities of the internet age have set in. Sears can't get enough people in its stores, and those consumers have many other options, such as Amazon, eBay, Walmart, etc.
The company failed to roll with the punches the way say a Walmart has, whose department stores and website have prospered.
Also, 80 percent of Sears stores are within a 15-minute drive of competitors Home Depot, Lowe's and Best Buy, and 71 percent of Kmart stores that are owned by Sears' parent company are located within 15 minutes of a Walmart supercenter.
"Once you lose your customers, once they're not in the store anymore, it's the end of the game," James Schrager, a professor at the University of Chicago's Booth School of Business, told the Chicago Tribune.
"For somebody of my generation, Sears Roebuck was a big deal. ... Sears has been dying for many years, it has been obviously improperly run for many years, and it's a shame," US President Donald Trump said on Monday.
Sears listed $6.9 billion in assets and $11.3 billion in liabilities in documents filed in US Bankruptcy Court in New York. Last year, Sears sold its iconic Craftsman tool brand to Stanley Black & Decker for $900 million.
The filing by Sears Holdings Corp, parent of Sears, Roebuck & Co and Kmart Corp, follows a decade of declining revenue, store closures and deals by hedge fund billionaire Eddie Lampert in an attempt to revive the company he acquired in 2005 for $11 billion.
Lampert said Sears would close 142 more of its 700 stores near year-end, not counting the 46 it already plans to shutter. Now based in Hoffman Estates, Illinois, Sears, which has not had a profit since 2011, has set up $300 million in debtor-in-possession financing to operate and pay workers during its restructuring attempt.
The bankruptcy filing came more than 130 years after Richard Sears moved his business to Chicago, where the former watch company would become a world-class retailer.
In 1973, Sears moved its headquarters to the Sears Tower, Chicago's most famous building, which for more than two decades was the world's tallest. It was sold in the mid-1990s and was renamed the Willis Tower in 2009.
"When the company was the pre-eminent retailer in the world, they could have responded any number of ways … and they never did anything important enough," Neil Stern of consulting firm McMillanDoolittle told the Chicago Tribune.
Lampert — who, along with his hedge fund ESL Investments lent Sears $1.6 billion over the past two years — had insisted the company was serious about a turnaround.
"Sears could have maintained pre-eminence and, in the digital era, elbowed out Amazon and other retailers. Some companies do preserve and build on success through reinvention. Look at McDonald's," the Tribune said in an editorial Monday.
Joe Nocera, in a Bloomberg Opinion piece, wrote about visiting a Sears for the first time in 30 years, in Brooklyn.
"I found myself facing an enormous Art Deco structure, built out of cement, with the words Sears Roebuck & Co etched proudly over several massive doors that appeared to be permanently closed. It was highlighted by a square tower that made it look more like a medieval castle than a retail store.
"Then I walked around the back where the entrance was. … Inside the store, lighting was terrible: Some areas had bright lights, while others were so dim I could barely make out the prices on the merchandise. Many of the carpets were stained. I saw wires that had fallen through the ceiling tiles. The shelves, some of them chipped or warped, were stocked with cheaply made goods. It reeked of neglect."
Amazon, if you're listening, Sears has plenty of brick-and-mortar buildings in good locations that could serve as distribution centers.
Contact the writer at williamhennelly@chinadailyusa.com