New emission tests brake EU car sales in September
China Daily | Updated: 2018-10-22 13:28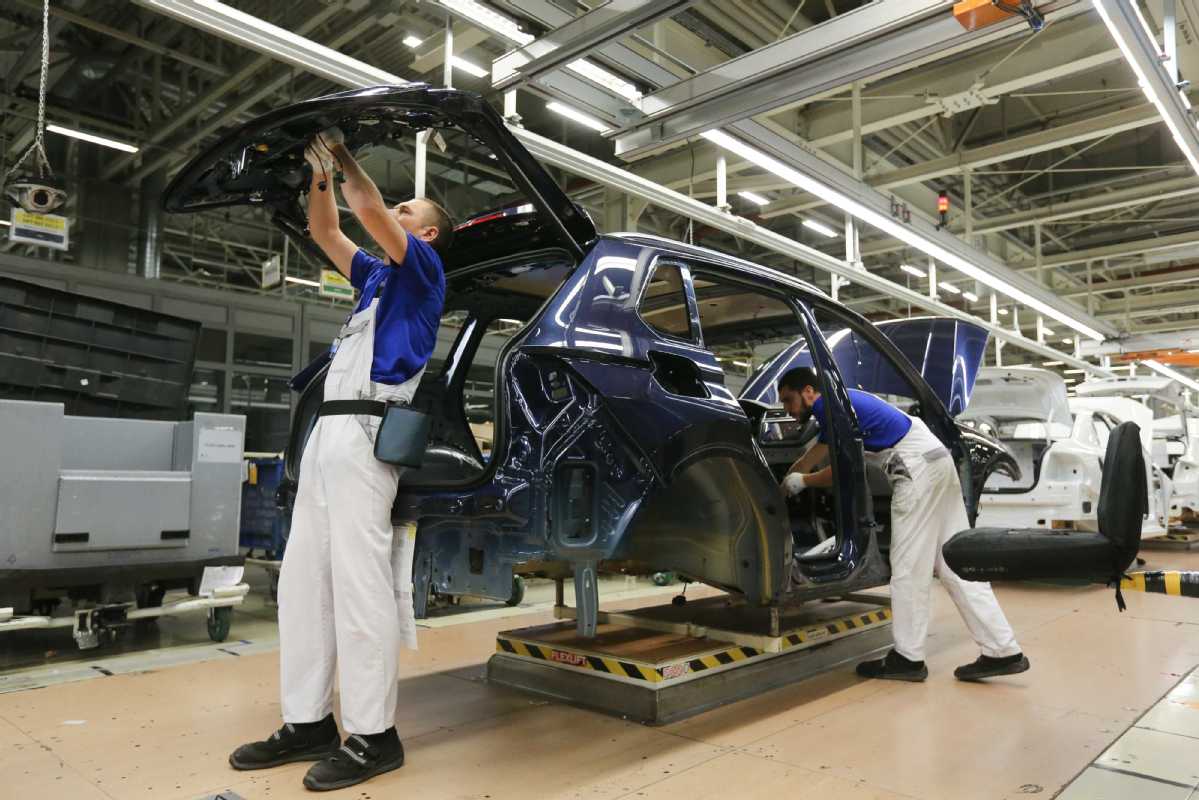 Car sales slumped across Europe in September, industry data published on Wednesday showed, with the hangover from a sales binge before new emissions tests came into force, knocking Volkswagen out of its traditional top spot in monthly sales.
At 1.09 million, passenger car sales were down 23.5 percent in the European Union last month compared with September 2017, the European Automobile Manufacturers' Association said in a statement.
"This should not come as a surprise, as the introduction of the new Worldwide Harmonised Light Vehicle Test Procedure at the beginning of last month caused an exceptional surge in registrations in August," as carmakers rushed to squeeze through older models ahead of the cutoff, ACEA commented.
Sales had jumped by nearly a third in August, traditionally a soft month for car sales as many Europeans are on vacation, as carmakers discounted vehicles that hadn't been certified using the new WLTP test.
The new EU-wide test procedure is one front of authorities' reaction to Volkswagen's 2015 admission to mass cheating on diesel vehicles, with suspicions since spreading to other manufacturers.
Wolfsburg-based VW manipulated 11 million cars worldwide to meet limits for emissions of harmful nitrogen oxides under lab conditions.
In real on-road driving, they spewed many times the allowed amounts of the harmful gases - which the World Health Organization says aggravate asthma and bronchitis symptoms are linked to cardiovascular and respiratory disease.
In the event, VW - Europe's largest car group by sales volume - was the hardest hit by the introduction of the new tests. It shifted 172,000 cars last month compared with 330,500 in September 2017, ceding the top spot in monthly sales to France's PSA.
The 48 percent sales plunge was much steeper than that for Italy's Fiat, which saw a drop of 31.9 percent and France's Renault. which fell 27 percent.
Sales of VW's own-brand cars were down 52 percent, while luxury subsidiary Porsche saw a near 70 percent collapse.
"We'll continue to see effects in October" from WLTP, VW sales chief Christian Dahlheim said Friday, while predicting "stronger months" to follow.
German competitors have faced less dramatic sales cliff-edges, with BMW down 8.6 percent and Mercedes-Benz maker Daimler shedding 11.8 percent in September.
In France, PSA - which owns Peugeot and Citroen as well as German manufacturer Opel - lost just 7.7 percent of sales.
Looking beyond the September slump, August's sales surge has helped manufacturers keep their full-year figures positive. In the first nine months, VW's sales were up 5.6 percent year-on-year at 2.89 million units.
PSA added almost 55 percent, at 1.93 million, thanks in large part to its acquisition of Opel.
Renault saw 6.5-percent growth to 1.28 million vehicles. Meanwhile Fiat and BMW both reported small decreases, while Daimler's sales were down 4.5 percent.
AFP