Toshiba Carrier eyeing bigger market share in China
ehangzhou.gov.cn | Updated: 2018-10-22 20:29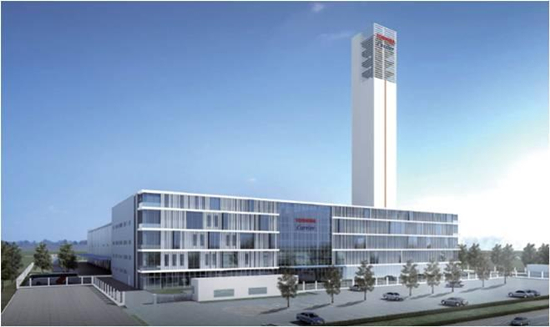 Toshiba Carrier Air Conditioning (China) Co Ltd invested 400 million yuan ($57.97 million) in building a production base in Hangzhou Economic and Technological Development Area in 2013 and by 2017 its sales volume had reported an annual increase of over 25 percent for three consecutive years.
In 2006, Toshiba Carrier founded a sales branch in Shanghai to sell imported Toshiba air conditioners in China. As the sales rose with a stable momentum, the Japanese group decided to launch a Chinese production base in Hangzhou.
To save cost and time, the company rented local buildings for production. The newly opened production branch adopts the same management system and standards with its Japanese factory for quality test, ensuring that products made in China are as good as the imported ones.
Tetsuji Yamashita, president of the Chinese company of Toshiba Carrier, explained why they chose Hangzhou to accommodate the production base. He said the city has advanced logistics network and convenient transportation, and the universities in Hangzhou and its neighboring areas are prime sources of talents for the company's development.
According to Yamashita, approximately 70 percent of the Toshiba air conditioners sold by Shanghai sales department are manufactured in Hangzhou.
On Oct 18, 2018, Toshiba Carrier Corporation is going to begin construction on a larger base in Hangzhou which will serve as a regional headquarters and a center for research and development (R&D), and production. With an investment of 400 million yuan, the new base is scheduled to be completed in March of 2020.
Once completed, the base will have a high-end laboratory and a 120-meter-high testing tower. "Nowadays, we rely too much on the research center of our Japanese headquarters, which is quite time-consuming and costly," said Yamashita, who expects significant enhancement on R&D efficiency and the products' competitiveness after the new base comes into service.
"400 million yuan is a fairly big investment. We must do it since we are quite confident in the prospects of the Chinese market," Yamashita said.
Yamashita believes in China's bright future and is optimistic about Hangzhou's development, saying he likes the city.
Related Stories