The story hunters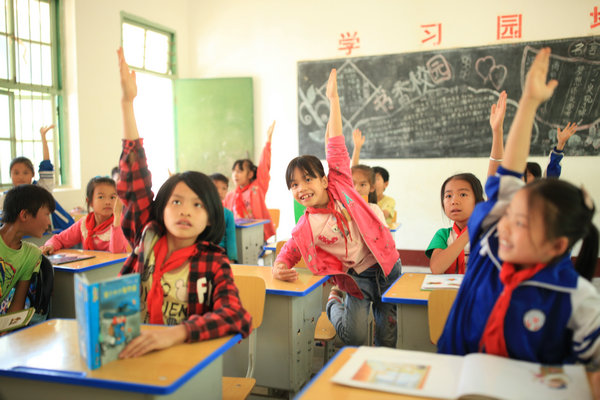 Do you believe in the magic of stories? Du Shuang, volunteer-turned-chairwoman of the charity Growing Home, has used her five years of experience to answer this question with a forceful, "yes".
Founded in 2008, Growing Home was initially set up to help the children of rural migrant farmers who move to cities like Beijing and Chongqing to better integrate into urban life.
But in the winter of 2012, when Du was investigating remote areas of Gansu province, she first encountered the despair faced by the left-behind children of migrant workers who were lodged at dorms in boarding schools, and noticed that they were in dire need of love and care.
"I found it wasn't easy for these boarders to get to sleep quickly during cold nights. Noise and the sound of crying continued in the dormitory building long after lights out. People are often haunted by their emotional fragility when the day darkens," recalls Du, a former journalist who is also a psychotherapist.
Hovering in the doorway, the senior psychotherapist suddenly recalled a case she'd once read about in US educator Jim Trelease's best-seller, The Read-Aloud Handbook.