Deal exit raises global concerns
By Pan Mengqi in Beijing And Ren Qi in Moscow | China Daily | Updated: 2018-10-24 09:35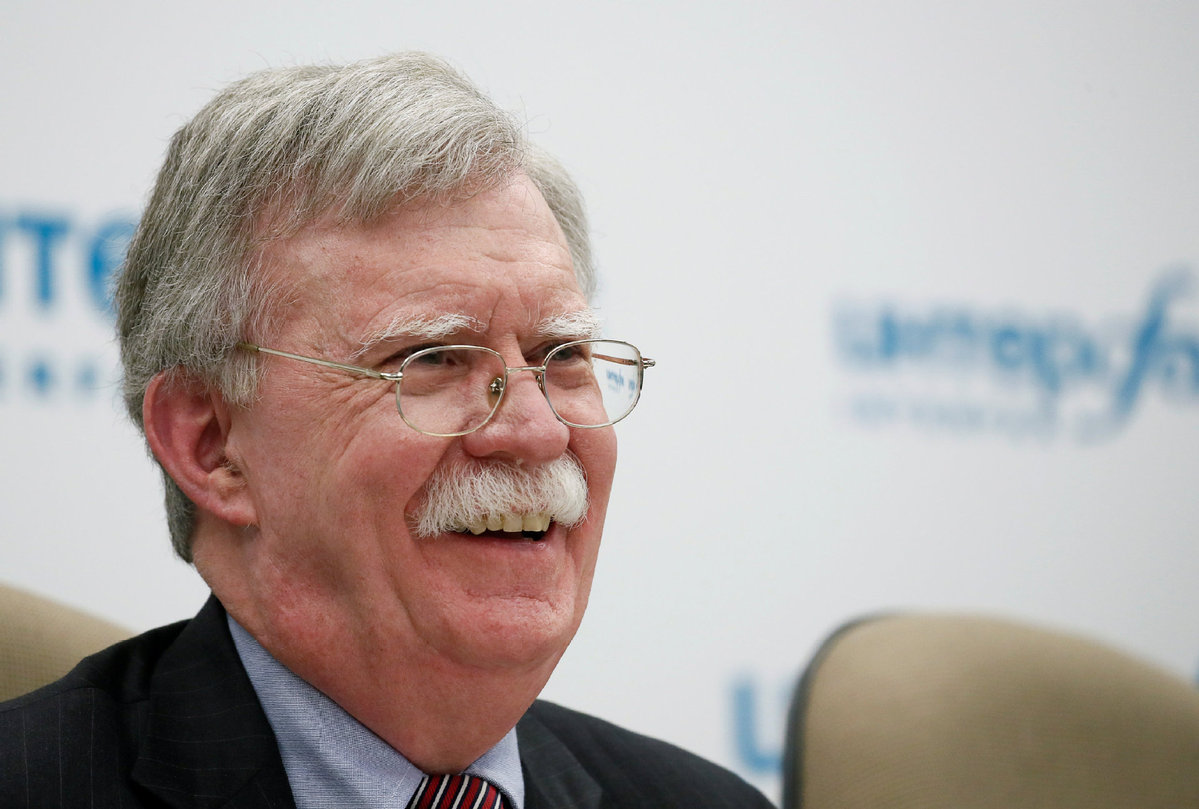 Expert warns that the rift between US and Moscow may stir up arms race
Experts and analysts warned that the world will enter a dangerous situation as US President Donald Trump said that the United States is ready to build up its nuclear arsenal after announcing it is abandoning a Cold War-era nuclear treaty, triggering a warning of retaliatory measures from Moscow.
Trump sparked concern globally at the weekend by saying he wanted to withdraw from the three-decade-old Intermediate-Range Nuclear Forces Treaty signed in 1987 by former US president Ronald Reagan and Mikhail Gorbachev, the last Soviet Union leader.
The treaty banned the US and Russia's development, deployment and testing of ground-launched ballistic or cruise missiles with ranges of between 300 miles (500 kilometers) and 3,400 miles.
In explaining his decision, Trump told reporters that Russia had "not adhered to the spirit of that agreement or to the agreement itself".
"Until people come to their senses, we will build it up," he said in reference to the US nuclear stockpile, which "should have been done years ago".
US National Security Advisor John Bolton held talks with Russian senior officials in Moscow from Monday to discuss the fate of the treaty. Russian Defense Minister Sergei Shoigu, who met Bolton on Tuesday, said Russia and the US should jointly address strategic issues of nuclear deterrence and regulate major longstanding conflicts.
Bolton, however, said on Monday that the Russians did not admit US allegations as they insisted that Moscow did not violate the treaty.
"The position was very firmly announced by Russia that they did not believe that they were breaching the INF treaty. In fact they said: 'You are breaching the INF treaty,'" Bolton said in an interview with the Russian media Kommersant.
Russian Deputy Foreign Minister Sergei Ryabkov said that the US claim and unilateral move would be "very dangerous" and lead to a "military-technical" retaliation.
Feng Yujun, a professor at China's Fudan University, said in the past few years the pact has existed in name only as both Moscow and Washington have accused each other of not complying with the treaty.
"Both Moscow's Novator 9M729 missiles and Washington's RIM-161 Standard Missile 3 fall under the treaty's ban," Feng noted.
But Feng said the two should still resolve disputes through dialogue and diplomacy. "Announcing an unilateral exit is hasty and will hurt the already fragile bilateral ties," he said.
In the meantime, Liang Yabin, a senior researcher with the Pangoal Institution, warned that the latest rift between Moscow and Washington could have lamentable consequences, dragging the world into a dangerous new arms race.
Liang noted that US accusations against Russia's breach of the treaty are actually aimed at obtaining the legitimacy to develop its own weapons, which will no doubt cripple global security.
Trump's announcement has raised global concerns, with the European Commission urging the US and Russia to pursue talks to preserve the treaty.
"The US and the Russian Federation need to remain in a constructive dialogue to preserve this treaty and ensure it is fully and verifiably implemented," said Maja Kocijancic, the EU spokeswoman for foreign affairs and security policy.
German Foreign Minister Heiko Maas called Trump's move "regrettable", noting it "poses difficult questions for us and Europe". Maas emphasized the "paramount importance" of the treaty for European countries, all of which are within the range of missiles banned by the treaty.
Bolton, however, said Britain, Japan and a number of other countries supported the US position.
Reuters contributed to this story.