Juneyao Airlines gets its 1st Dreamliner
Xinhua | Updated: 2018-10-24 10:33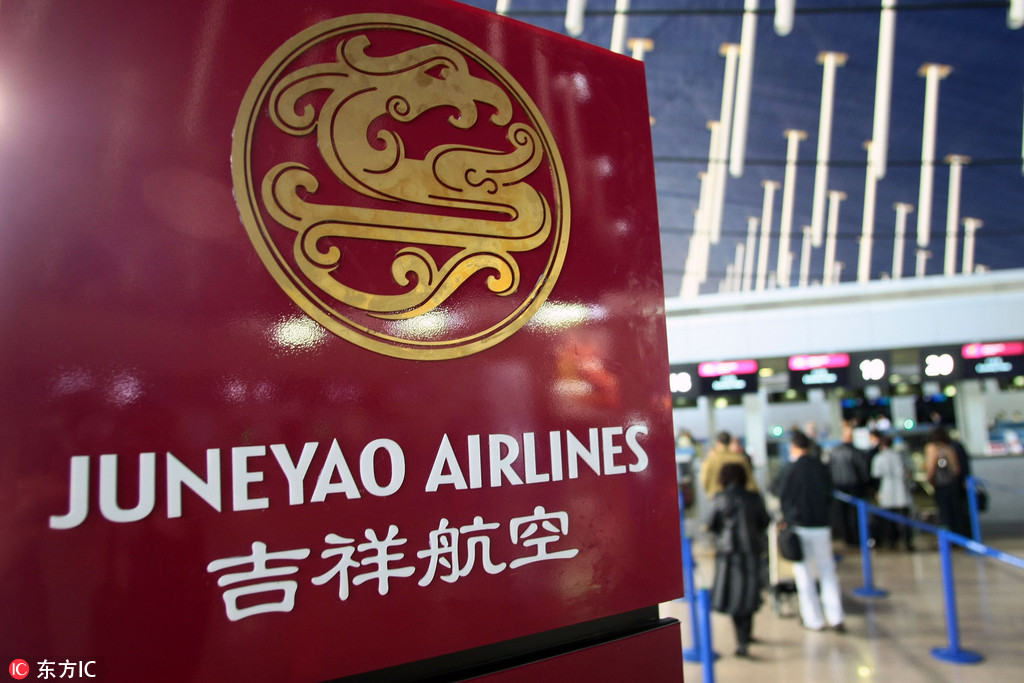 SAN FRANCISCO - Chinese private air carrier, Shanghai-based Juneyao Airlines Co Ltd, has taken delivery of its first 787-9 wide-body Dreamliner to expand its international fleet, US top aircraft manufacturer Boeing announced on Friday.
The new, super-efficient Dreamliner will be the first wide-body commercial jet to be operated by a privately-held Chinese airline, Boeing said.
The arrival of the long-range 787 Dreamliner will help the Chinese carrier to expand its international network and increase flights to Southeast Asia, Japan and South Korea.
Previously an all-Airbus operator, Juneyao Airlines mainly runs flights from Shanghai, China's economic and financial hub in the east of the country, to more than 50 cities throughout China, the world's second-largest economy.
"This delivery is our airline's biggest milestone and marks a big step toward expanding our network in China and beyond," said Wang Junjin, chairman of Juneyao Airlines.
"As the market-leading wide-body model, the 787-9 Dreamliner will play a key role in our global business growth," Wang said.
The Chinese carrier has also signed up for Boeing Global Services' pilot training to facilitate the smooth operation of the Dreamliner.
Friday's delivery "marks the first of ten 787-9 Dreamliners for Juneyao and their emergence as an international carrier", said Ihssane Mounir, senior vice-president of Commercial Sales and Marketing at Boeing.
The long-haul 787-9 Dreamliner can carry 290 passengers, fly up to 14,140 kilometers, and save 20 percent to 25 percent of fuel compared to older airplanes, making the aircraft a powerful competitor in the world's 200 to 350-seat air transport market, according to Boeing.