Palestine, China boast enduring friendship: experts
Xinhua | Updated: 2018-10-25 03:50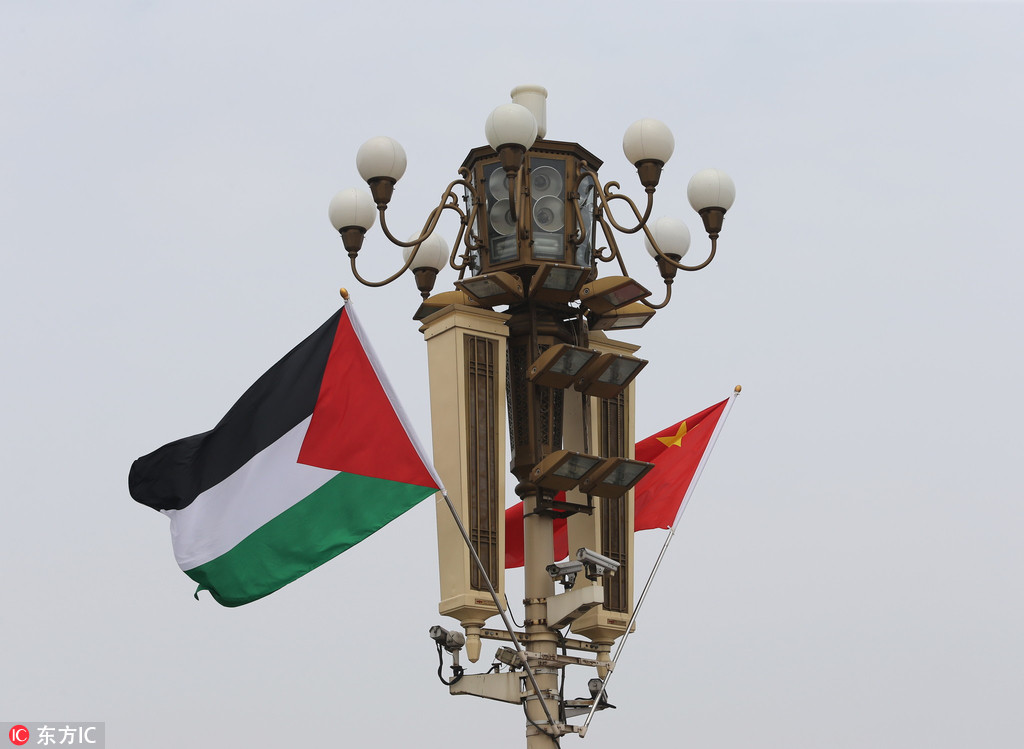 RAMALLAH -- The visit of Chinese Vice President Wang Qishan to Palestine embodies China's objective and impartial stance and its responsibility as a big power on the Palestinian issue, Palestinian experts said.
The four-point proposal, made by China in July last year to help settle the Palestinian issue, has been widely praised among the Palestinians, they added.
In his meeting with Palestinian Prime Minister Rami Hamdallah on Tuesday, Wang called for concerted global efforts to push for a just end to the Palestinian issue on the basis of a two-state solution.
Wang recalled that China was among the first countries to recognize the Palestine Liberation Organization (PLO) and the State of Palestine, and has always stood side by side with the Palestinian people.
After their meeting, the two leaders witnessed the signing of a memorandum of understanding on starting China-Palestine free trade talks and other documents.
Wang's visit to Palestine showed that China attaches great importance to the Palestinian issue and the peace process between Palestine and Israel, as well as creating an atmosphere conducive to peace and stability in the Middle East and the world, Palestinian Foreign Minister Riyad al-Malki told Xinhua.
China's proposal on the Palestinian issue has opened a "real entrance" to the settlement of regional crisis, he stressed.
Palestine hopes to increase coordination and cooperation with China and supports China's participation in multilateral international mechanisms to mediate in the Palestine-Israel conflict, al-Malki added.
Bassam al-Salhi, a member of the PLO Executive Committee, said China has achieved great political, economic and social achievements, and its fast-growing economy and trade have jumped to the forefront of the world.
The Belt and Road Initiative has created an opportunity for developing countries to boost economy, he said, adding that Palestine looks forward to deepening cooperation in various fields with China under the initiative.
The initiative, proposed by China in 2013, refers to the Silk Road Economic Belt and the 21st Century Maritime Silk Road, which aim at building a trade and infrastructure network connecting Asia with Europe and Africa along the ancient trade routes of the Silk Road.
The visit of Wang has offered Palestine a guide to its participation in the initiative, said Ahemd Majdalani, a member of the PLO Executive Committee.
Al-Salhi said China is committed to promoting the construction of developing countries and eliminating and solving political disputes in accordance with international resolutions.
He spoke highly of China's concept of building a community with a shared future for mankind by establishing partnership with different countries, and expressed hopes for active participation in such efforts.