Classifying cuisine
By Li Yingxue | China Daily | Updated: 2018-10-26 07:32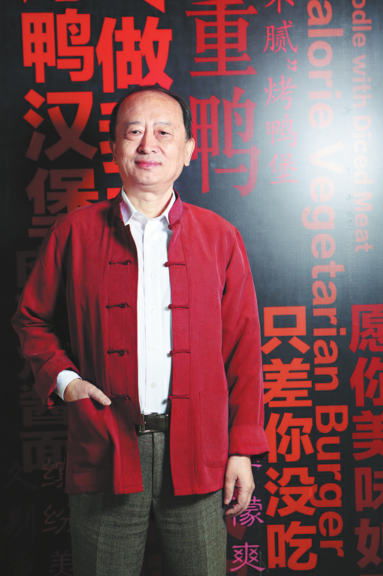 Liu Guangwei views Chinese cuisine's thousands of dishes as pearls-and he hopes to systematically string them together to create a beautiful necklace.
The Beijing Easteat Research Institute's dean has wondered exactly how many dishes Chinese cuisine contains since he started learning how to cook in college in 1978.
He attempts to answer this question in a systematic way with his book, Chinese Cuisine Products 34-4 System, released earlier this month.
"It's said that Chinese cuisine is extensive and profound-but how extensive? How profound?" Liu asks.
"We should establish a complete system to answer this question as soon as possible."
His categorization system examines nine dimensions, including space, time, genre, raw materials, techniques, consumer, season, skills and ethnicity.
"It's necessary to position each dish within Chinese cuisine. And the system has to be accessible so that it's used in practice rather than set aside as a neglected theory," Liu says.
Chinese Cuisine 34-4 System divides Chinese food into 34 kinds, and further classifies these by cuisine, genre, school and dish.
Liu also develops a 19-digit code to identify every Chinese dish.
The China Cuisine Association released a list of classic Chinese dishes and banquet themes for each provincial-level jurisdiction on Sept 10. It includes 10 classic dishes from each place and a total of 273 banquet themes.
CCA president Jiang Junxian says the traditional region-based "eight-cuisines" system that ordinary people use is insufficiently detailed to describe Chinese food's complexity.
Liu explains that administrative division is the first tier of classification-that is, 34 cuisines for China's 34 provinces, municipalities, and autonomous and special administrative regions.
"As we all know, China has eight traditional cuisines-they're the major, broad categories. The theory of 34 cuisines does not deny the eight cuisines but adds 26 more to depict a complete picture," Liu says.
Genre is the second classification tier. It's indicated by location but without specific boundaries. Liu believes the ingredients available in each place determine each genre's flavor in ways that are difficult to draw sharp lines around.
Related Stories