Shenzhen at the heart of China's early reform and opening-up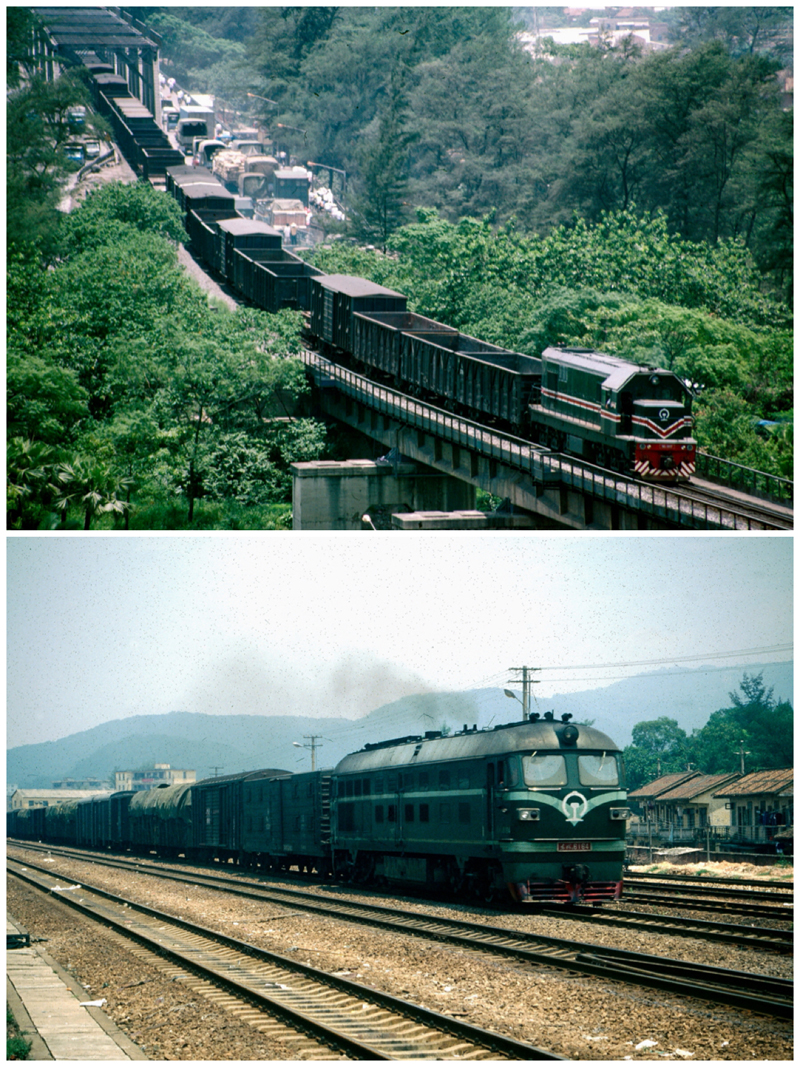 Asked about where my fascination with China came from and how it has lasted for 31 years, I have to go back to 1987. That year was both a first time discovery of the country but also a fleeting glance into its possible long-term future. Travelling south by train from Beijing to Guangzhou over two hot midsummer days, I was regularly looking out over the passing scene. It was so different to other countries I had visited. Cities seemed to have little traffic and few high-rise buildings. The countryside, which I found in many ways quite beautiful, appeared in a "time warp". Compared to large scale, machine-orientated farming that I was familiar with back in the UK, rural southern Henan, for example, appeared low-tech, more labor-intensive. For me as a geographer and traveler, it was a fascinating landscape. Such images prompted a desire to see and discover more.
Arriving in Guangzhou, that steamy humid July morning, the streets were congested and bustling with bicycles, trucks, buses, people. Architecture was mostly traditional southern China with two or three floor buildings with retail and commercial activity going on along the sheltered pavements having many "walk-in" shops. I saw few modern buildings apart from the beautiful White Swan Hotel rising from Shamian Island, offering commanding views over the busy waterways of the Pearl River.
Leaving next morning on the "Through Train" to Hong Kong I could never have anticipated five years later I would be back on that same railway returning to Guangzhou. A city that would be my home for a year by then in 1992 had changed considerably. That train journey in '87, unfortunately on a rainy July morning, left me with much to think about. Initially the line wound through a mixture of villages, rice paddies, fish ponds, duck farms, banana palm groves and again a feeling of intermediate technology. As I relaxed, looking out while sipping tea, I was mentally preparing for arrival in Hong Kong. Sadly it would be the finale of a Eurasian rail journey that started in Scotland three weeks previously. There were then no smartphones with GPS to check location. I began to think we were actually arriving early into Hong Kong for we started passing through an urban area of wide roads and quite smart new buildings, all so different to what I had been observing over several days across China. The train slowed down as were coming into a station but did not stop? Then I saw the Chinese flag and a name board, "Shenzhen". Where? What is happening here? A fellow passenger seeing my surprise, said, "It is the country's leading Special Economic Zone (SEZ). This is where the policy, initiated in December 1978, of reform and opening pp' is most noticeable." In 1987 this was all news to me for there was very little talked about China in my homeland at that time. Finally arriving at Hong Kong's Kowloon, much was familiar from images I had seen of crowded, often narrow streets with advertising banners hung across. Of course it also appeared much older than what I had observed of Shenzhen, which was then new with considerable on-going construction.
Most Viewed in 24 Hours
China stories