Chinese fashion company Metersbonwe eyes big comeback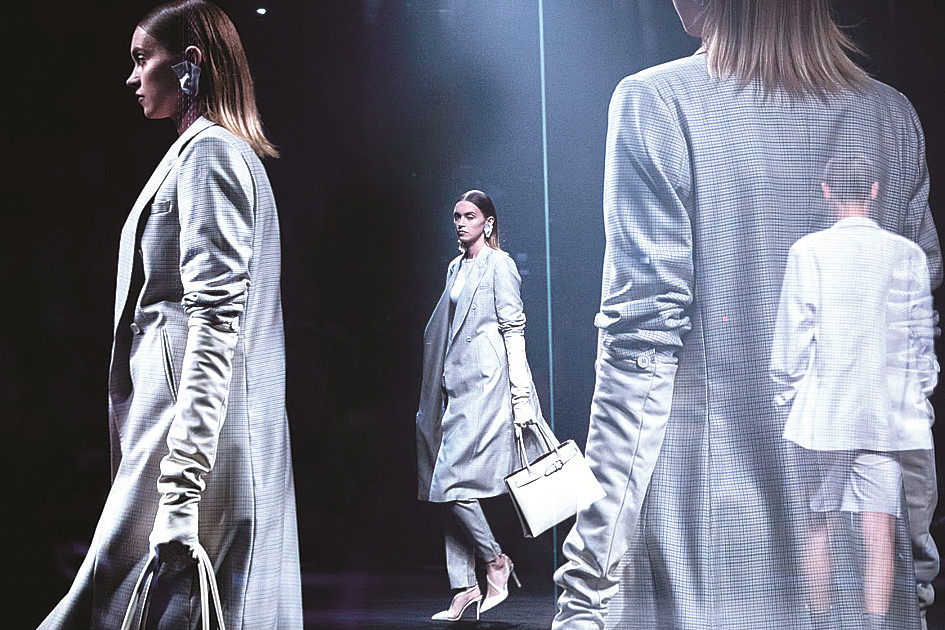 Unlike other domestic companies like Li-Ning or Peacebird that have attempted to go global and appeal to young consumers via high-profile overseas events such as New York Fashion Week, Metersbonwe is doing the exact opposite by starting where its roots are.
Once the largest fashion company in China, Metersbonwe had for the first time paid for its brand Me & City to appear at the recent 2019 Spring Summer Shanghai Fashion Week.
"If you are looking to influence consumers, the so-called big four fashion shows might be a good choice," said Zhou Chengjian, the founder of Metersbonwe. "But what we are after is connecting with our consumers, which means allowing them to see and touch our attire. In this sense, Shanghai is definitely an ideal start."
Themed Me, Made in China, the Me & City showcase was the opening act of the week-long event which started on Oct 10 this year. It featured 73 looks ranging from essential, smart and casual wear that were created using fabrics like cotton from northwest China's Xinjiang Uygur autonomous region, silk from east China's Zhejiang province, and wool from northwest China's Ningxia Hui autonomous region.
Founded in 1995, Shanghai-headquartered Metersbonwe was listed on the Shenzhen Stock Exchange A-share market in 2008 before hitting its peak in 2011 when it recorded close to 1.2 billion yuan ($173 million) in net profit. Between 2009 and 2010, Zhou was widely considered the richest man in the domestic garment industry, with an estimated wealth of over 20 billion yuan.
However, between 2013 and 2017, a time when foreign fast fashion brands like Zara and Uniqlo were aggressively expanding in China, the company's retail empire in China shrunk from 5,000 to 3,700 outlets.
"We have made mistakes. The mistake was made by an unconfident player who lost direction after becoming a market leader," said Zhou, looking back at what he described to be a turbulent career that involved bankruptcy more than once.
He also admitted that he should not have relied so much on the various consultancies he hired but instead gone with his business instinct as a veteran tailor.
"We may lose one round of the game, but the competition is far from over," he added.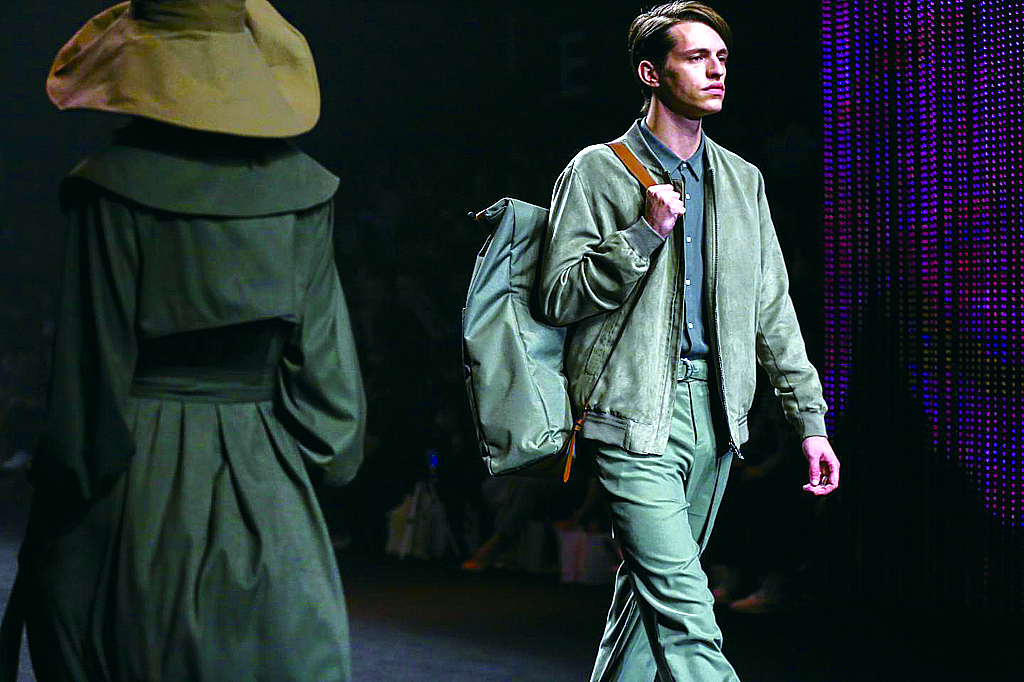 Looking ahead, Zhou hopes the company could reach the size of Fast Retailing, the parent company of Japanese fashion chain Uniqlo. He projects that Metersbonwe might take a decade before achieving this goal, provided the business grows at its current pace.
He added that the show at Shanghai Fashion Week could be seen as a declaration of Metersbonwe's ambitions to stage a comeback, which would involve expansion into low-tiered Chinese cities.
The company's performance in the first half of this year has been encouraging. According to Metersbonwe's financial report, revenue during this period increased 35.96 percent year-on-year to hit 3.94 billion yuan. The company also increased its retail space by 120,000 square meters.
"Everyone seems to be talking about e-commerce today, but I think if you curate the shopping experience, there is still a way to their wallets," he quipped.