Staging rural revelry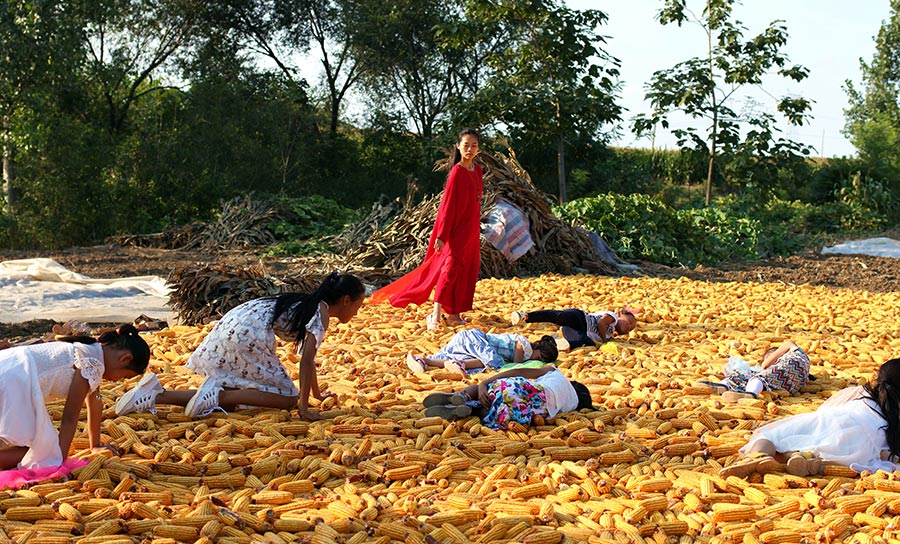 The sixth installment of a biannual village drama festival was held in Mujiayuan village, Hanting district, Weifang, Shandong province last month. The festival-which included drama performances, workshops, a youth dialogue forum and a film screening-attracted scholars, artists and drama lovers from Beijing, Hong Kong, Taiwan, Sichuan, Jilin and Shandong.
Theatrical performances varied in genre, with children's dramas, Peking Opera, Huangmei Opera, Lu Opera, presented by the locals and artists from the drama workshops, such as well-known theater director, screenwriter, Cao Kefei, and dancer, Myra Chu. The stage shows were created and performed in "temporary theaters" in fields, village cultural squares and courtyards.