Seminar discusses approaches and tasks for high-end Hainan FTZ
By Ma Zhiping in Haikou | chinadaily.com.cn | Updated: 2018-10-27 11:11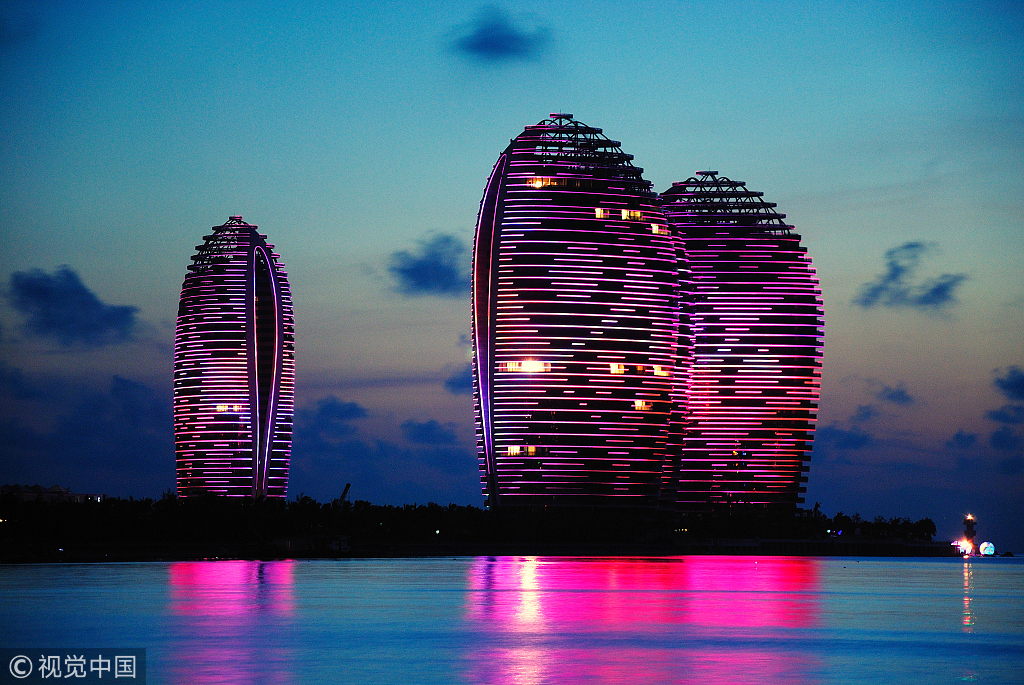 Around 200 experts and entrepreneurs from home and abroad gathered on Friday in Haikou, capital of China's southernmost province of Hainan, to discuss the approaches and tasks for building a high-standard and high-quality Hainan Free Trade Zone.
On April 13, at a meeting to mark the 30th anniversary of Hainan being established as a province and a special economic zone, President Xi Jinping unveiled the country's plan to transform the whole of Hainan Island into a pilot international free trade zone and gradually develop it into a free trade port with Chinese characteristics.
The State Council, China's cabinet, made public on October 16 a detailed development plan for Hainan FTZ, which promises wider market access for overseas investors in a large number of industries, including tourism, financial services and telecommunication.
The move aims to turn Hainan into a highland for the nation's reform and opening up and shows its resolution and confidence to open wider to the world.
When addressing the seminar, Xu Jun, vice-chairman of the Standing Committee of the Hainan Provincial People's Congress, said Hainan FTZ should aim high for a free trade port and start from a higher point by taking advantages of the experiences gained by the 11 other free trade zones around the country in the past five years since 2013, when the first FTZ—the China (Shanghai) Pilot Free Trade Zone was established.
Zhang Yantong, vice-chairman of the State Council's Counselors' Office, said that the construction of Hainan FTZ needs to draw on advanced international experience to help build Hainan Island into the world's largest free trade port, which was expected to enjoy the highest level of openness and play a key role in serving the Belt and Road Initiative.
Chi Fulin, President of China Institute for Reform and Development, the main organizer of the seminar, believes that Hainan should make a solid foundation by 2020 for exploring construction of a free trade port in line with Hainan's development orientation.
He suggested that Hainan should make significant breakthroughs in improving the business environment and pioneering free trade policies in tourism, shopping, health care, cultural and entertainment, education, shipping to stimulate market vitality and achieve breakthroughs in opening the service sector.
Chi noted that much progress should be made in improving the utilization efficiency of resources and cultivation of new hot spots of tourism consumption, and Hainan should make cooperation with Hong Kong to build the island, which covers 35400 square kilometers, or 27 times of the total area of the other 11 free trade zones, into an international tourism consumption center.