Robots to make robots at ABB's $150m factory in Shanghai
By Zhong Nan | chinadaily.com.cn | Updated: 2018-10-28 13:52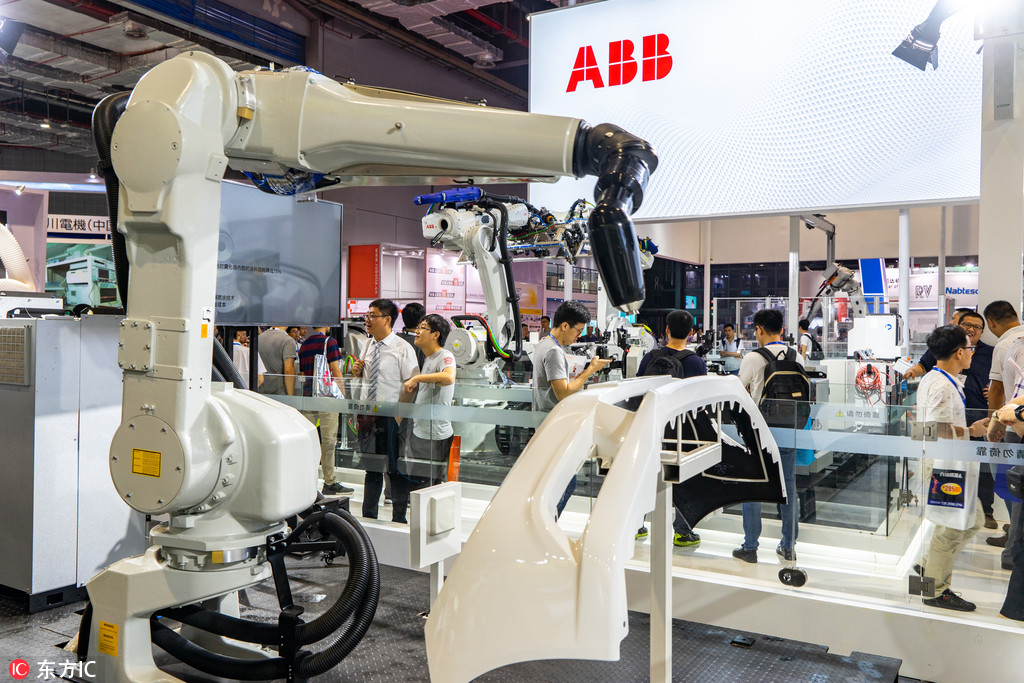 ABB Group, the Swiss industrial conglomerate, announced on Saturday that it will invest $150 million in Shanghai, to build its latest robotics factory under the theme of robots make robots.
Designed to produce 100,000 industrial and service-function robots a year - about a quarter of the world's total production capacity in 2017, ABB's new manufacturing facility in Shanghai is expected to start the production by the end of 2020.
Ulrich Spiesshofer, CEO of ABB Group, said the new plant will produce robots that can be used in a wide range of sectors including food and beverage, chemical, communication and consumer electronics product manufacturing, logistics, auto and service industries, it will also supply robots to the global markets.
ABB's announcement came before the upcoming first China International Import Expo, to be held in Shanghai on Nov 5-10.
The new factory – with a comprehensive research and development center onsite – will become a key part of ABB's global robotics supply system, together with the company's recently upgraded factory in Vasteras, Sweden, and its factory in Auburn Hills, Michigan, where ABB remains the only global robot supplier with a US manufacturing footprint, according to the company.
In 2017, one of every three robots sold in the world went to China, which purchased more than 130,000 units, data from the Beijing-based China Chamber of Commerce for Import and Export of Machinery and Electronic Products show.
ABB and the Shanghai municipal government also signed a comprehensive strategic cooperation agreement focused on supporting industry, energy, shipping and infrastructure in the Yangtze River Delta region.
The Zurich-headquartered group employs around 5,000 people in Shanghai, and its robotics businesses in China employ more than 2,000 engineers, technology experts and operational leaders in 20 locations across the country. ABB has invested more than $2.4 billion in China since 1992.
Related Stories