China banks boost financial services in Gulf economies
China Daily | Updated: 2018-10-29 11:11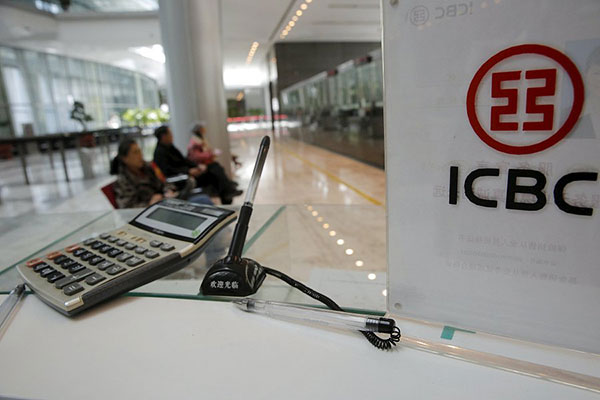 DUBAI - The growing number of Chinese banks operating in the Middle East has helped spur investments and boost the local financial services to benefit all stakeholders, said Dubai-based bankers earlier this month.
They made the remarks at a media roundtable held at the Dubai International Financial Center at the United Arab Emirates.
Tom Lind, senior executive officer for regional corporate finance at Al Ahli Bank of Kuwait's DIFC branch, praised the top four Chinese banks for opening branches in the DIFC since 2008.
He said they have "triggered more business and investments by Chinese firms" in the countries of the Gulf Cooperation Council.
The top four banks, Industrial and Commercial Bank of China, Bank of China, China Construction Bank and Agricultural Bank of China, run major regional operations from their branches at the DIFC.
"They invest, partner with government-related entities, and this helps the whole banking market in the region," said Lind.
The GCC is the 1981-founded political union consisting of the six Gulf nations: the UAE, Saudi Arabia, Kuwait, Bahrain, Qatar and Oman.
ICBC opened an office in Kuwait back in 2014 as the first Chinese lender. A year later, the biggest Chinese lender by assets expanded its operations to Saudi Arabia.
Anwar Abu Sbaitan, senior executive officer of Kuwait-based asset management firm Kamco, said the UAE and Saudi Arabia represent 75 percent of the GDP of the GCC countries, hence foreign banks have to have a presence here to bank on the region's prospects.
Naveed Aurakzai, CEO of Saudi Arabia's Alkhair Capital, said it is important to have a growing number of market participants in the Nasdaq Dubai, a licensed market of the DIFC.
In 2014, Alkhair Capital was the first Saudi investment firm to set up operations at the DIFC and it has been managing Islamic bonds listed on the Nasdaq Dubai.
Chinese banks such as China Construction Bank and ICBC also have conventional bonds listed on the Nasdaq Dubai.
"It's important that international lenders list securities on the Nasdaq Dubai as this increases liquidity and market depth and raises the profile of the UAE as a financial hub linking east and west," said Aurakzai.
Firms with a presence at the DIFC do not pay corporate or income taxes and book assets in US dollars. There are 634 regulated entities operating at the DIFC.
Xinhua