Kenya's flowers destined to bloom in China
By Lucie Morangi | chinadaily.com.cn | Updated: 2018-10-29 22:17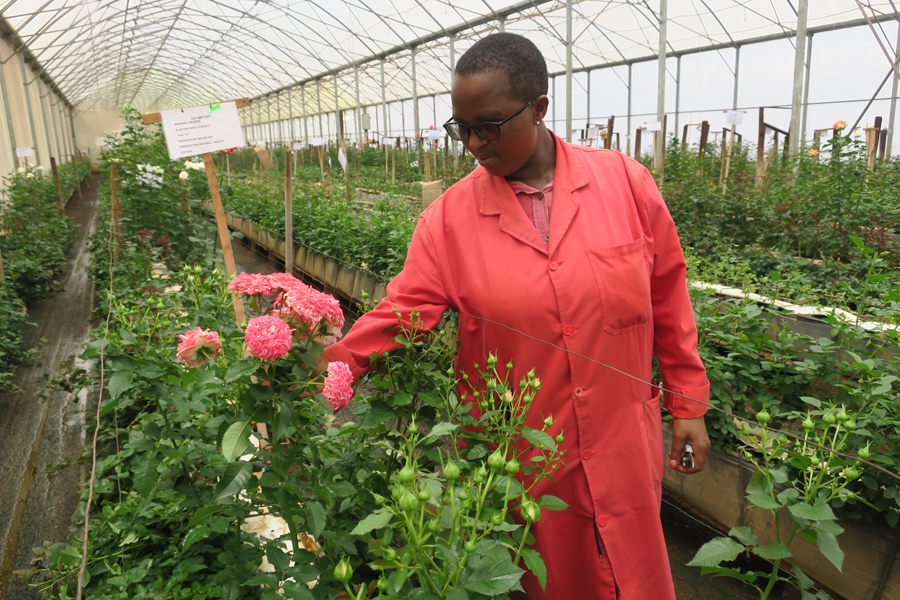 Kenya's giant flower sector is eyeing a bigger share in China's lucrative market in a strategic effort to diversify its export market and boost earnings.
The country, which is the world's fourth-largest producer of cut flowers after the Netherlands, Colombia and Ecuador, is slowly gaining traction in the second-largest economy due to its premium quality and reliable production. An upswing in global production is pushing the east African country to seek new market and China has emerged as a potential destination for high value roses over the recent past.
In a 2011 report released by McKinsey titled Tapping China's Luxury-Goods Market, it predicted that Chinese consumers will account for about 20 percent or $27 billion of global luxury sales in 2015. This is about 20 percent of the global luxury market.
Nevertheless, with flowers considered a luxury product mainly used in events such as anniversaries and state events, the volume entering into the Asian giant economy is low. Calling it negligible, the Horticultural Crops Directorate, Kenya's agency regulating the sector, said despite growing demand, challenges including high tariffs have stymied growth. The industry stakeholders are therefore buoyant that the two countries would strike better agreements soon.
"We entered the Chinese market because of its high appetite for Kenyan premium flowers," said Rita Wairimu, the sales manager of Red Lands Roses, located about 45 minutes' drive from downtown Nairobi disclosing that participating in a horticultural exhibition in the country opened doors for the farm two years ago. "We started with one shipment per week, now we are doing about three shipments weekly," adding that exclusive distributors already exist in Guangzhou and Beijing and receive spray and garden roses within two days. "Shanghai, however, remains our biggest market and I think remains largely unexploited."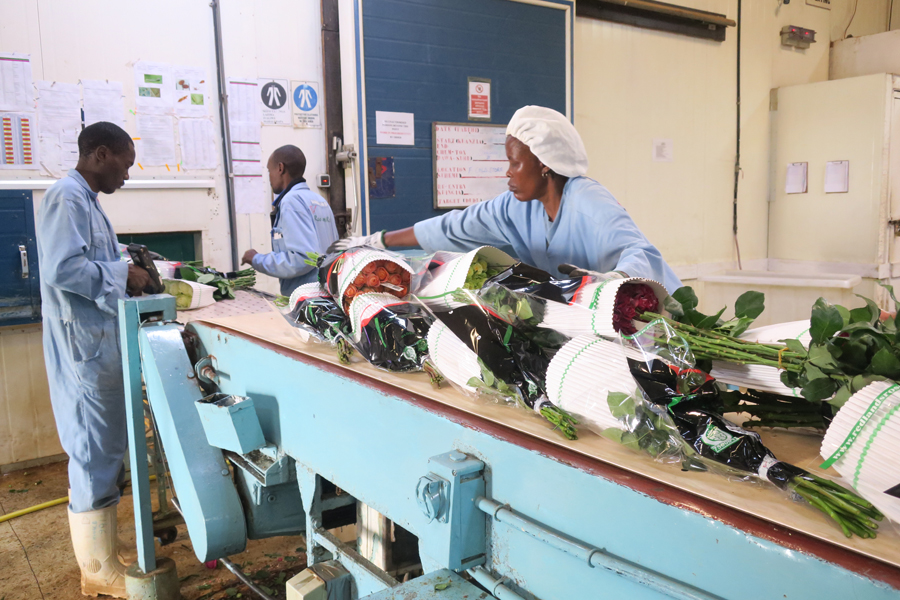 Traditionally, Kenya has been taking its cut-flowers to Europe, at the Netherlands auction market in Aalsmeer. But with global competition intensifying and increased production in Kenya, the need to focus on emerging markets such as China has particularly increased. "Since we entered this market two years ago, the demand for our flowers has gone up exponentially. We send at least 30 boxes weekly with about 300 stems per box depending on clients' demand," said the sales executive.
She said the farm no longer participates in the auction market as it seeks better profit margins and build candid relationship with clients. "And this is the strategy with which we are approaching the Chinese market. The profit margins we get are higher and promises to be sustainable in the long-term," she said.
But currently, Kenya's market share in China is under five percent according to Clement Tulezi, CEO of Kenya Flower Council, a 22-year-old growers' association based in Nairobi. "A trade agreement with lowered tariffs has the potential of growing our market share by 10 percent from the current levels of just above 1,000 tons," he said.
Despite the low volumes, Kenya is buoyant that the Asian market holds great potential for Africa's floriculture sector. He points to the burgeoning middle class that has a high disposable income and taste for luxury products. "The demand per capita in China is high," said the CEO.
In an earlier media report by the CNN, a distributor, Qi Bo, was quoted as saying that there was a 25 percent yearly increase in demand for flowers from Kenya in China, and the company expects to double its imports to five million in 2018. The director of Jiuye Supply Chain in Guangzhou said at least 2.5 million flowers had been exported in 2017.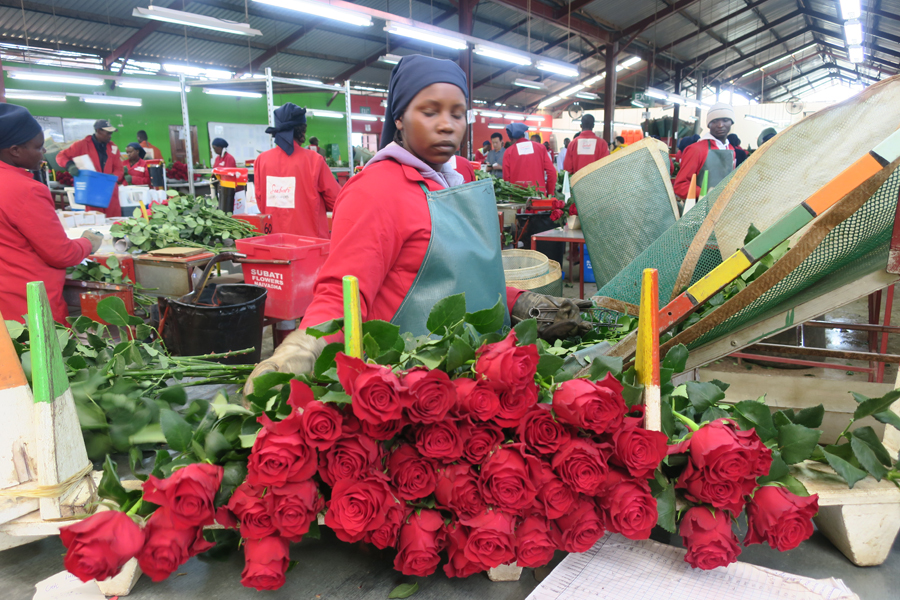 Tulezi said China is one of the top markets that Kenya has been eyeing. Others are the United States of America, Japan, Australia, Turkey and Russia. However, duties charged between 4 percent to 10 percent tariffs have made the colorful product uncompetitive in a market that also buys from Ecuador, Colombia and Ethiopia. Tulezi said a duty free agreement between China and Ethiopia has seen the African country's products flourish in the Asian market. "Ethiopia, one of Africa's producers of premium flowers pays zero duties. We would be happy to have such an agreement too," said the ebullient CEO.
He said Kenya, which is sending a high level government delegation to attend the forthcoming Shanghai International Import Exhibition, scheduled to be held from 5-10 November, led by President Uhuru Kenyatta hopes to sign trade agreements with their Chinese counterparts.
There is a real urgency to have this agreement he said. First, Kenya's traditional destinations in Europe, particularly the auction market, have been facing headwinds including market glut, stiff competition that is eroding profit margins and falling demand caused by slowed economic growth. Nevertheless, the East African country has been enjoying better trading terms under the Economic Partnership Agreement that creates a free trade area between the European Union and the African, Caribbean and Pacific Group of State. "Demand for flowers from the auction has dropped by 60 percent," said Tulezi adding that more Kenyan growers are opting for direct sales with their customers, thus giving them a chance to brand their produce and increase earnings. Eight years ago, 90 percent of Kenyan flowers were destined for Amsterdam. "Currently, only half is exported there."
Second, domestic demand for the flowers is lower than one percent. Efforts are in place to scale it up but in the meantime, Kenya is eager to spread its risks from market shocks by diversifying. "New emerging economies including China therefore hold more potential for us," said Tulezi. The Flower Council has therefore been working closely with the government to forge improved trade ties with China. "It has been on the table for the last three years."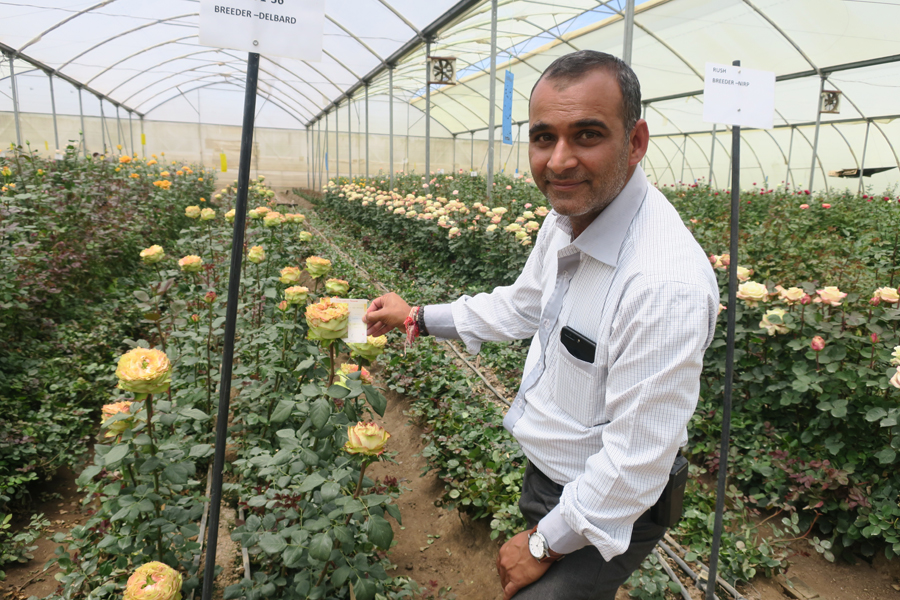 Tushar Vyas, the general manager of Sabatia Flower farm, located in Naivasha, about four hours from the capital city, said roses along the tropics, under high altitude of 2230 meters above sea level combined with high temperatures produces big-head roses, 7.5 centimeters and above, that fetch high prices in the global market. "China is a good market and we are banking on them to be our biggest market in the near future," he said.
Experts believe that with China's President Xi Jinping's push to strongly build improved and stronger Sino-African cooperation through trade and investments will see more imports into the market from the continent. This is hinged on his clarion call of building a community with shared future for mankind. During the third Forum on China-Africa Cooperation summit held in Beijing, besides pledging financing amounting to $60 billion, president Xi committed to importing more non-resource products from Africa, increase corporate investments and more direct flights among other measures.
"The two partners are eager to reduce the trade deficit and so China is strategically building bridges that would increase more African exports into China. This is what Africa wants too," said Robert Kagiri, a scholar at the University of Nairobi based in Kenya.
It would not only expand Africa's participation in global trade but would also see an uptick in Africa's products into the global supply chain said Kagiri.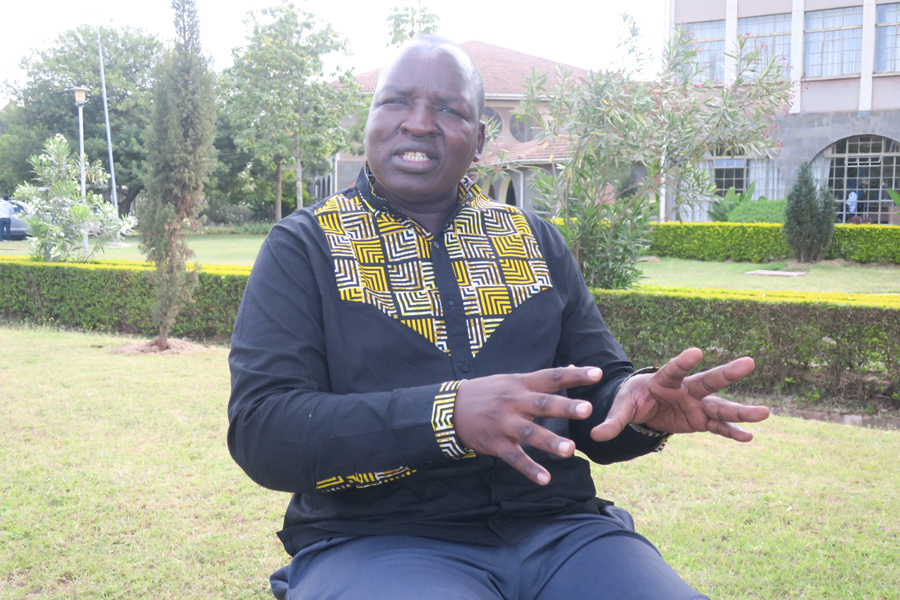 His sentiments are backed by Peter Biwott, CEO of Export Promotion Council, a government agency, said that flowers are among premium products that would be exhibited in the Shanghai exhibition to increase exports to China. "This is a renewed strategy by China to support Africa's growth through its export sector. We are buoyant that once we have favorable trade agreements in place, it would pave way for an increase in foreign investments into Africa as more Chinese private investors would venture into lucrative opportunities in the country. The flower sector still has potential for growth and we hope investors would take advantage of our improved environment to bring in capital and expertise."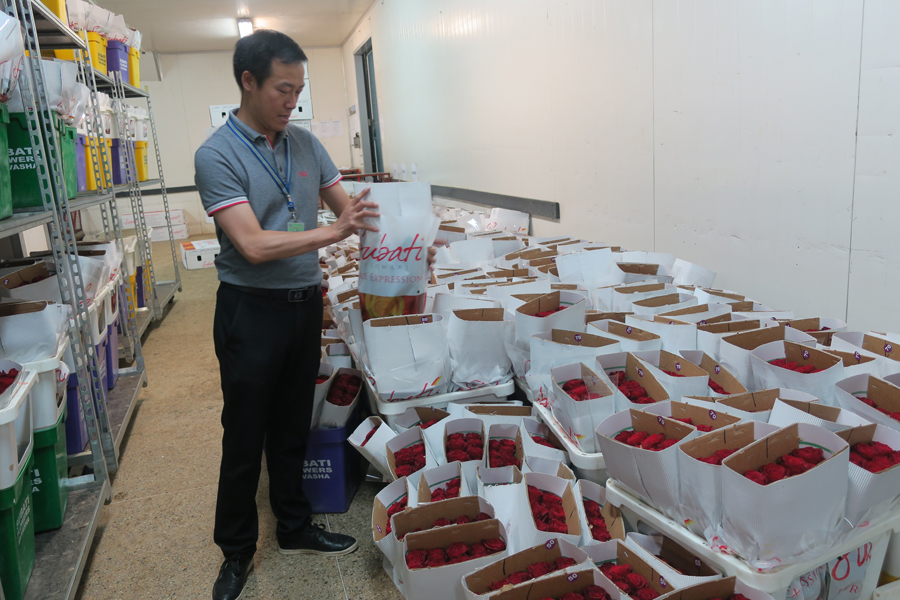 Already, Chinese entrepreneurs have ventured into the lucrative market and increased visibility of Kenyan flowers in China. Kevin He, a entrepreneur who has been in the market for the last four years said demand for Kenya's flowers is gaining traction in China particularly in Shanghai, Beijing, Kunming, Chengdu, Chongqing, Hangzhou, Guangzhou and Hong Kong. "The Chinese market promises to significantly increase Kenya's farmer's earnings," he said.
He sources flowers from more than 30 farms in Kenya and works with about 20 distributors based in China. "Besides having big-rose heads, and more than 10,000 various types of roses, the flowers from Kenya have a long shelf life lasting between 14-21 days. Buyers want value for their money." He said that he exported at least 1,000 tons of flowers in 2017 up from 350 tons a year earlier.
The sector earned the country about $814 million in 2017, an increase of 20 percent year–on-year.
Better access to the Chinese market will create an enabling environment for increased direct flights between the two countries. "It will further enhance commercial relations that would have a multiplier effect into the east African economy such as more efficient logistics, increased demand for modern infrastructure and an uptick in tourism," said Kagiri. The economic scholar adds that lowered tariffs would see Kenya achieve its goal of building an export-oriented economy and achieve sustainable economic growth.
Better prices will translate to better earnings for thousands of workers employed in the sector. "I believe the possibilities will be endless," said Tulezi predicting an increase in acreage under flower production that would intermittently increase volume of exports. "Even a margin of 10 percent up is huge for Kenya."
Moreover, the entry of Kenyan flowers into China has opened new opportunities for startups. According to Red Land Roses, most retailers in China are youthful entrepreneurs eager to seize the opportunities of a sophisticated and large consumer market. "They are leveraging on online platforms such as 24hua.cn," said Rita Wairimu.