Vietnam's rapid growth offers opportunities to the region
China Daily | Updated: 2018-10-30 07:34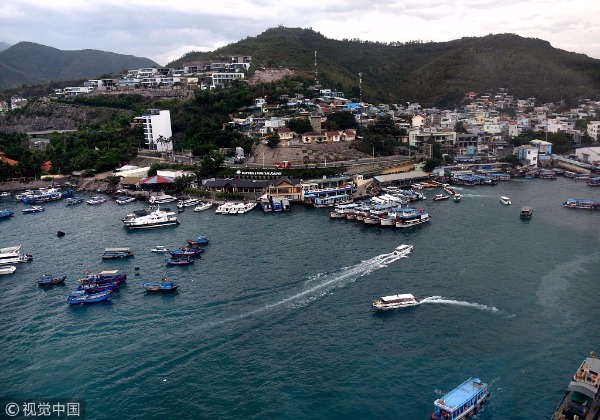 THE ROBUST GROWTH OF VIETNAM, against the backdrop of the sluggish world economy, has brought the Southeast Asian country global attention. Beijing News comments:
Vietnam's potential as a regional growth engine deserves attention. The World Bank predicts that Vietnam's gross domestic product will grow 6.8 percent this year, higher than its prediction of 6.5 percent in April.
Vietnam has a population of nearly 100 million, whose median age is 30, most of whom are concentrated in the region around the capital of Hanoi in the north and in the Mekong River Plain with Ho Chi Minh City as its center in the south. It has a working age population of 60 million, and statistics shows their literacy rate is 97 percent, with more than one-third having a high school education or above. The country's rich human resources, if well utilized, can generate huge productivity.
Vietnam is implementing its own reform and opening-up policies, paying high attention to attracting foreign investment, developing an open economy, and has founded special economic zones, just as China did.
Foreign investment accounts for one-fourth of the total social investment in the country, with the Republic of Korea, Japan and Singapore as the main sources of investment.
Vietnam will become a more competitive economy after improving its infrastructure construction, in which the government is investing heavily.
Vietnam faces challenges as well, such as inflation caused by the fast accumulation of US dollars earned through foreign trade, bubbles in its real estate market, state-owned enterprise reforms and government debts - all of which China has experienced.
China's current economic transformation, industrial upgrading and governance modernization are of reference value for Vietnam in tackling these issues. And China welcomes a prosperous Vietnam that will bring about new opportunities to the region.