Forging a canon in Hong Kong
China Daily Asia | Updated: 2018-10-30 15:12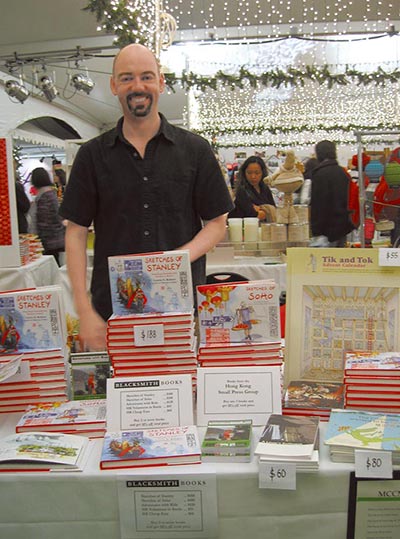 Blacksmith Books is a small outfit with a big agenda – to educate the English-speaking world about Hong Kong through memoirs, fiction and studies of its social make-up. Publisher Pete Spurrier opens up and turns the page.
So what got you started with Blacksmith Books?
I used to publish a free monthly magazine called Town Crier, which taught me the ropes. But then SARS hit and we went bust. Some of the contributors had ideas for books, so I put three together to keep busy. To my surprise, they all sold really well. I'm still doing it 18 years later.
What's your marketing strategy?
I stick to local publishing. Most of our books are on Hong Kong or Chinese culture, so that's got to come across in the cover design. A lot of my consumers are women buying gifts for family and friends, or to send to people overseas to say, "This is Hong Kong; this is where we live now." They've got to look as good as the imported books on the shelves, but stand out as a book on Hong Kong. A major part of bookselling is catching the eyes of readers. If it's a book about people, put the person on the cover, put eyes on the cover.
And how do you see Hong Kong's English-language book trade when compared to other cities in the region?
Well, I know in Bangkok there's more of a rotating population, so English publishing is very strong there. They can sell the same books to different flight-loads of tourists, lots of fiction – spy novels and locally written detective stuff that's perfect for a beach read. Most of it isn't to educate people about Thailand, though – you won't find many books in English about the lives of Thais. In Hong Kong, there's more of a settled population and the books I publish tend to explain Hong Kong culture, either directly in showing how people live or via memoirs. They give insights into why people behave the way they do here.