'Mozart-L'opera Rock' rocks Beijing with anticipation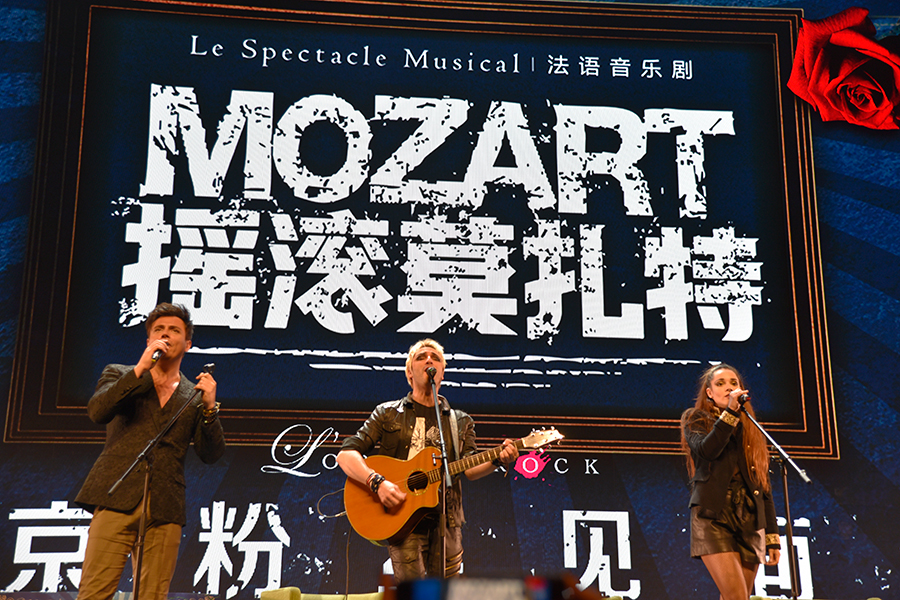 The much-anticipated French musical, Mozart-L'opera Rock, is set to storm Beijing from Feb 22 to March 10.
Ahead of the musical's China Tour, its three leads arrived at Beijing and attended a party for fans at the Beijing Tianqiao Performing Arts Center on Saturday.
Mikelangelo Loconte, who stars as Mozart, said that he was excited to begin his China Tour next year and cannot wait to bring the brilliant show to musical fans.
"Mozart-L'opera Rock is really an amazing show with engaging narrative, vivid characters, Baroque-styled costume design and magnificent stage design," Loconte said, adding that the spirit of Mozart inspires him both in life and his career.
"I am really happy to come to Beijing and communicate with so many fans. Their craze and love for the show really surprises me," said Laurent Ban, who stars as Salieri, Mozart's rival.