大熊猫国家公园管理局(dàxióngmāo guójiā gōngyuán guǎnlǐjú): Administration on panda national park
China Daily | Updated: 2018-10-31 07:36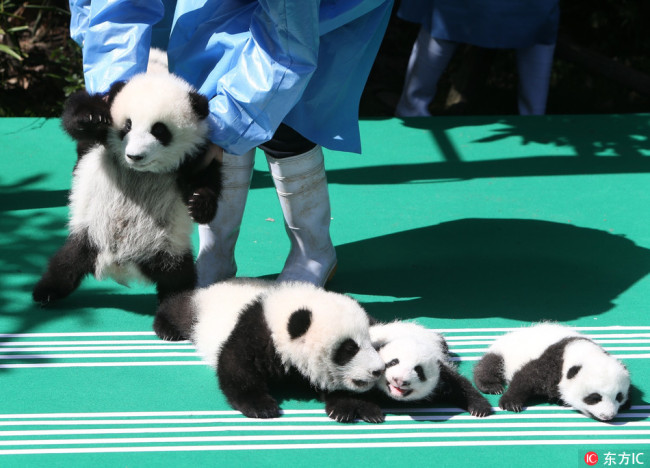 An administrative bureau was officially established in Chengdu on Monday to take charge of the administration and management of China's national panda park.
Giant pandas, China's national treasure, are an endangered species that are loved by people all over the world. To protect them, China has established protected areas in Sichuan, Shanxi and Gansu provinces for the pandas to live.
In January, 2017, the Communist Party of China Central Committee and the State Council jointly issued a plan for the panda national park and launched a pilot program to build the panda national park in an all-around way. The establishment of the panda national park administrative bureau shows that the pilot program has entered a new phase.
The overall area covered by the panda national park pilot program is more than 2.71 million hectares. About three-fourths of which is located in Sichuan province, and the rest in Shaanxi and Gansu provinces. The forest coverage rate of the panda national park has reached 72.3 percent.
It is expected the panda national park administrative bureau will not only effectively protect the pandas but also safeguard the biodiversity and entire ecological system in the park.