Themes making screens come alive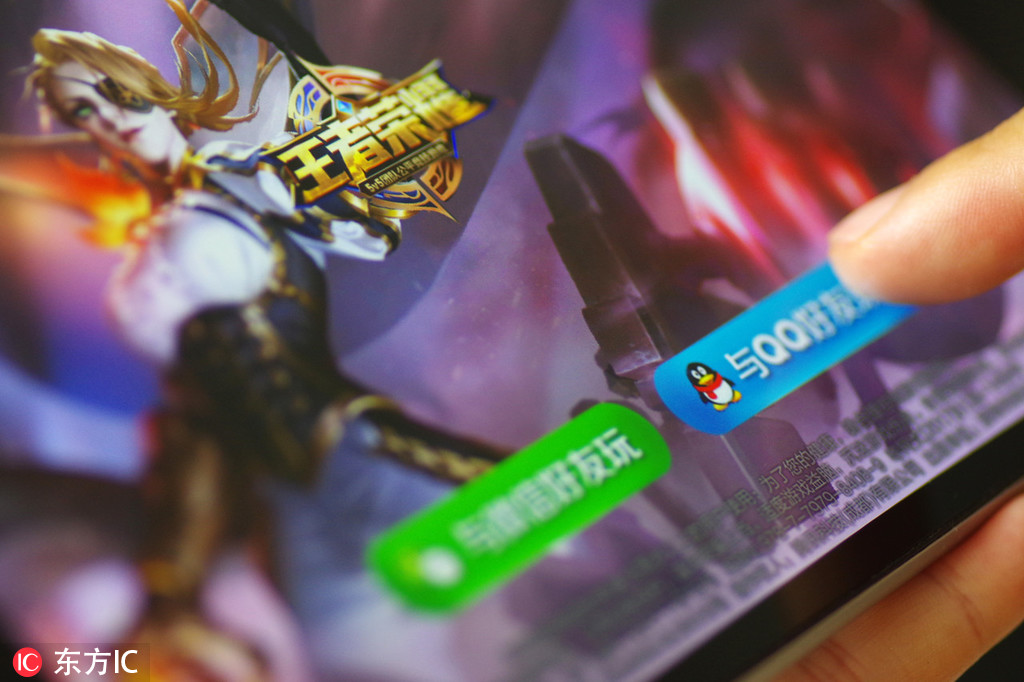 Frenetic action and dazzling visual effects account for only part of the sensory assault of e-sports. More and more, pulsating theme music is become a gamechanger driving force in the gaming world.
Developers are increasingly devoting bigger budgets to hiring the best in the business to soundtrack their games, with songs now even being assigned to characters on the screen.
The connection between gamers and music is undeniable. At e-sports events, organizers just have to press play on a game's soundtrack to trigger instant frenzy among fans.
Now the music is taking on a life of its own, transferring from screen to stage.
Last Sunday, Tencent's homegrown hit King of Glory marked its third anniversary by staging a concert at Wuliangye Chengdu Performing Arts Center in Chengdu, Sichuan province, where some of China's biggest recording artists performed songs from the mobile game backed by a symphony orchestra.
Over 7,000 people were in attendance.
"We have been focusing on providing users with the best quality gaming experience and music is a vital part of that," said Zhao Hongfei, King of Glory's music director.
"Music has no boundaries. It connects gamers and cultures. We design high-quality original soundtracks and theme music for different gaming characters.
"The creation of the theme songs for gaming characters is an innovative move in the e-sports world. Each hero in our games has their own unique character, background story and history.
"We have been cooperating with China's most talented and influential singers such as Chris Lee and Hua Chenyu to create theme songs which are very popular among the gamers and fans."
As one of the most popular mobile multiplayer online battle arena games in China, King of Glory has amassed 200 million registered users since its launch in 2015.
It also boasts one of China's largest pro mobile e-sports competitions - the King Pro League (KPL).
Established in 2016, KPL's rise has been staggering. Broadcasts of its 2018 spring season games were viewed a whopping 6.6 billion times online - double the amount of last year's campaign.
The league launched its first international tournaments this summer, attracting 44 million daily online spectators.
Perhaps more significantly, King of Glory's international version was one of six titles used in e-sports' historic debut at the 2018 Asian Games in Indonesia, where Team China won gold.
However, unlike other titles boasting their own leagues, King of Glory has pure Chinese origins. It was developed here and features characters from Chinese history, which the game's music department has been keen to weave into the original soundtrack.
Last week, a new visual effects package for a character called Yang Yuhuan, based on the historical figure who was known as one of the Four Beauties of ancient China, was accompanied by a specially themed score performed by Chinese folk music favorite Han Hong.
The new effects were inspired by the ancient culture of Dunhuang, a major stop on the Silk Road in Gansu province.
Han, who performed at Sunday's Chengdu show, said: "I have always loved the culture of Dunhuang and I wanted the music to evoke its long and rich ancient history.
"We want to trace the footsteps of Chinese history and pass everything on to the next generation."
King of Glory's rich musical tapestry doesn't end there.
Earlier this year, a theme song entitled Forever Chang'an accompanied the launch of a new version of the game that is based on the history of Chang'an, an ancient capital of over 10 dynasties.
The music was composed by Canadian Academy Award winner Howard Shore, whose Hollywood credits include The Lord of the Rings and The Hobbit trilogies.
King of Glory's main theme was created by Oscar-winning German composer and producer Hans Zimmer, who scored The Lion King and the Pirates of the Caribbean series.
Zimmer, who said King of Glory's epic style inspired him to create its infectious music, likens his craft to gaming.
"In order to create these soundtracks, you have to enter another world and think yourself as a hero," he said.