Endless Loop promises edge-of-seat horror this Halloween
By Xu Fan | chinadaily.com.cn | Updated: 2018-10-31 10:11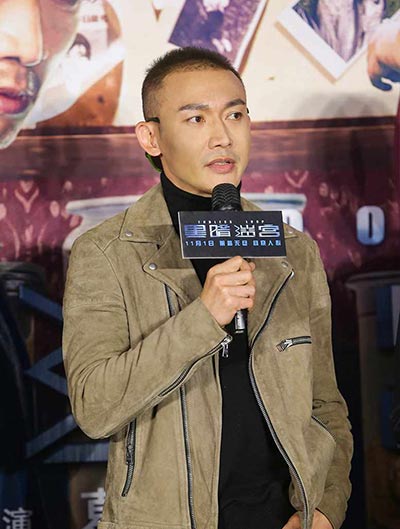 One of the best ways to spend the Halloween night is probably to sit on the edge of the seat and scream while watching a horror film.
That's why actor Nie Yuan's forthcoming sci-fi crime suspense feature Endless Loop has just moved its release date from Nov 1 to Oct 31.
Thanks to his vivid interpretation of Emperor Qianlong in the royal conflicts-themed TV drama Story of Yanxi Palace, which gripped the Chinese audience, Nie plays two roles in the film, which revolves around seven passengers getting trapped in their vehicle in a dark, long tunnel.
One of Nie's characters tries to lead the group out of the dangerous tunnel when a series of mysterious incidents start happening.
During the 76th World Science Fiction Convention in California in August, the film made its world debut, and received applause.
Director Wen said the film is based on a true story which he once read on a news website, and he created the tale to examine the complexity of human beings.
The film also stars actress Ge Tian, former wife of Olympic gold medalist Liu Xiang, actors Du Yiheng, Chu Junchen, Ruan Yuanhui and actress Yu Weiwei.