StanChart snaps up first custody services license
By Cecily Liu in London | China Daily | Updated: 2018-10-31 10:56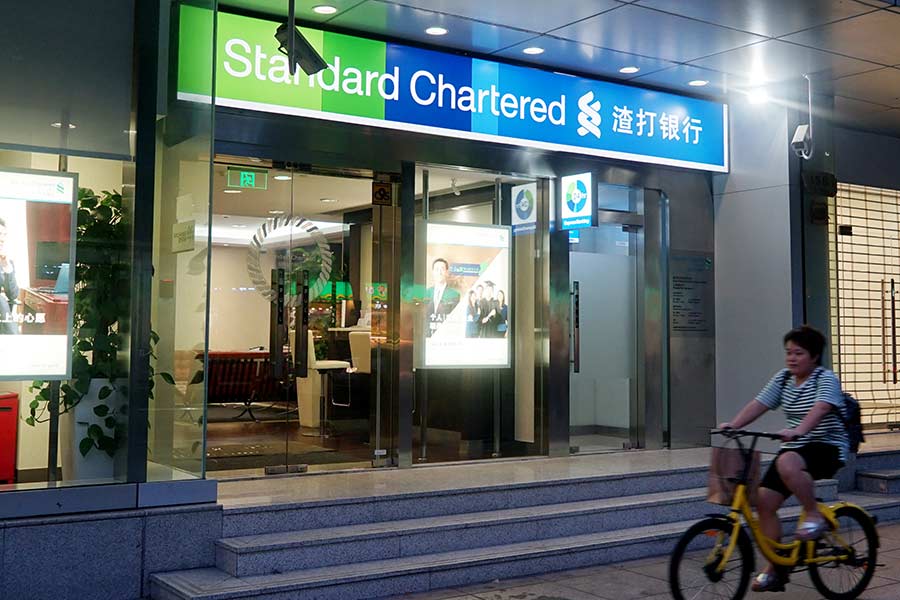 Standard Chartered became the first foreign bank to receive a domestic fund custody license in China on Monday, a milestone that allows the British bank to capitalize on the growing trend of Western funds investing in China's stock and bond markets.
The license allows Standard Chartered to hold and safeguard China-based assets owned by its customers, in return for a fee.
Standard Chartered's China custodian service comes at a time when many British asset management companies are growing their China investments, including Fidelity, Man Group, and Aberdeen Standard Investments.
Meanwhile, the recent inclusion of Chinese A-shares in US index provider MSCI's emerging market index, and the inclusion of Chinese bonds in the Bloomberg Barclays Global Aggregate Index means many more Western asset managers are now actively growing their Chinese stock and bond investments.
"China is of strategic importance to Standard Chartered. We are honored to be the first international bank to be granted this license," said Bill Winters, group chief executive of Standard Chartered.
"China is already being recognized as a major financial market. We are excited to be part of this process as we work closely to support our clients with their custodial requirements."
Jerry Zhang, CEO of Standard Chartered in China, added: "This is a big step forward in the further opening-up of China's domestic financial markets and a testament to our commitment to supporting China's financial reform and innovation."
China has the third-largest equity and bond market in the world. Although foreign ownership of Chinese bonds and shares is so far only around 2 percent, analysts expect this to change, following an array of recent policies by the Chinese government that further open China's financial market.
The Shanghai-Hong Kong Stock Connect, which was launched in 2014, has already significantly increased foreign ownership of Chinese stocks. A similar move to connect the stock markets of Shanghai and London, which is expected to go live by the end of this year, is expected to offer another boost.
Custodian service could give Standard Chartered an advantage among Western banks growing their China activities. This competition became particularly fierce following an announcement by the Chinese government last November that allowed foreign banks to seek majority ownership of their China joint ventures for the first time.
UBS took the plunge in May, saying it would seek control of its JV in China by upping its stake in the business to 51 percent. Nomura and JPMorgan Chase have also sought permission to launch majority-owned brokerages in China after the government relaxed its rules.
Standard Chartered has more than 100 branches in around 30 Chinese cities, with about 5,000 employees. Its China services focuses on cross-border trade finance, lending, and foreign exchange risk management, serving a range of Chinese and Western companies.
In addition to its focus on the Chinese market, Standard Chartered also has an ambitious strategy to finance projects in economies covered by the Belt and Road Initiative, which aims to develop infrastructure connecting Asia, Europe, and other parts of the world. It funded more than 50 Belt and Road deals last year and, in December, announced an additional $20 billion commitment to Belt and Road projects by 2020.