Mao Buyi has Perfect Day with smash debut album
By Chen Nan | chinadaily.com.cn | Updated: 2018-10-31 16:20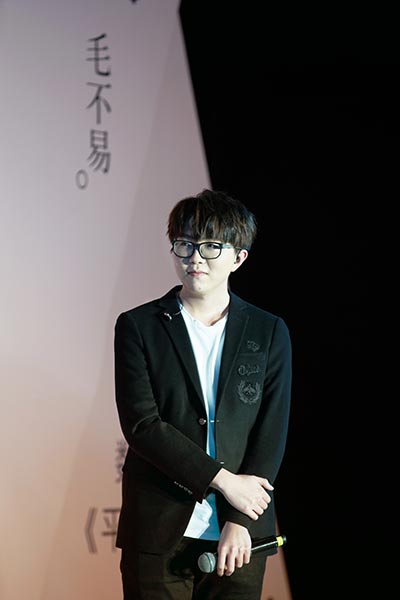 Perfect Day, the title of Chinese singer-songwriter Mao Buyi's debut album, could easily describe the extraordinary sales performance it has seen since its arrival in stores.
According to NetEase Cloud Music, an online music streaming platform under NetEase, Inc., the album recorded 1 million in sales within nine hours after it was released on May 30. So far, over 10 million singles from the album have been sold on NetEase Cloud Music, topping the 2018 singles sales charts for the platform.
The album, produced by veteran singer-songwriter Li Jian and songwriter Zhao Zhao, features 26 songs written and performed by Mao. The whole album is priced at 25 yuan, while fans can also purchase one single for 2 yuan.
Last summer, the 24-year-old Mao, whose real name is Wang Weijia, rose to fame after being crowned champion of the reality show The Coming One, produced and broadcast by Tencent Video.
Fans are attracted to his poetic lyrics and melancholy melodies, and followers on his Sina Weibo account have grown from 100 to nearly 5 million.
Born in Tailai county, Qiqihar, Heilongjiang province, he began writing songs two years ago when he started his nursing internship in a hospital in Hangzhou, Zhejiang province.

--
Related Stories