UK seeks business leaders as diplomats
By JONATHAN POWELL | China Daily | Updated: 2018-11-01 09:10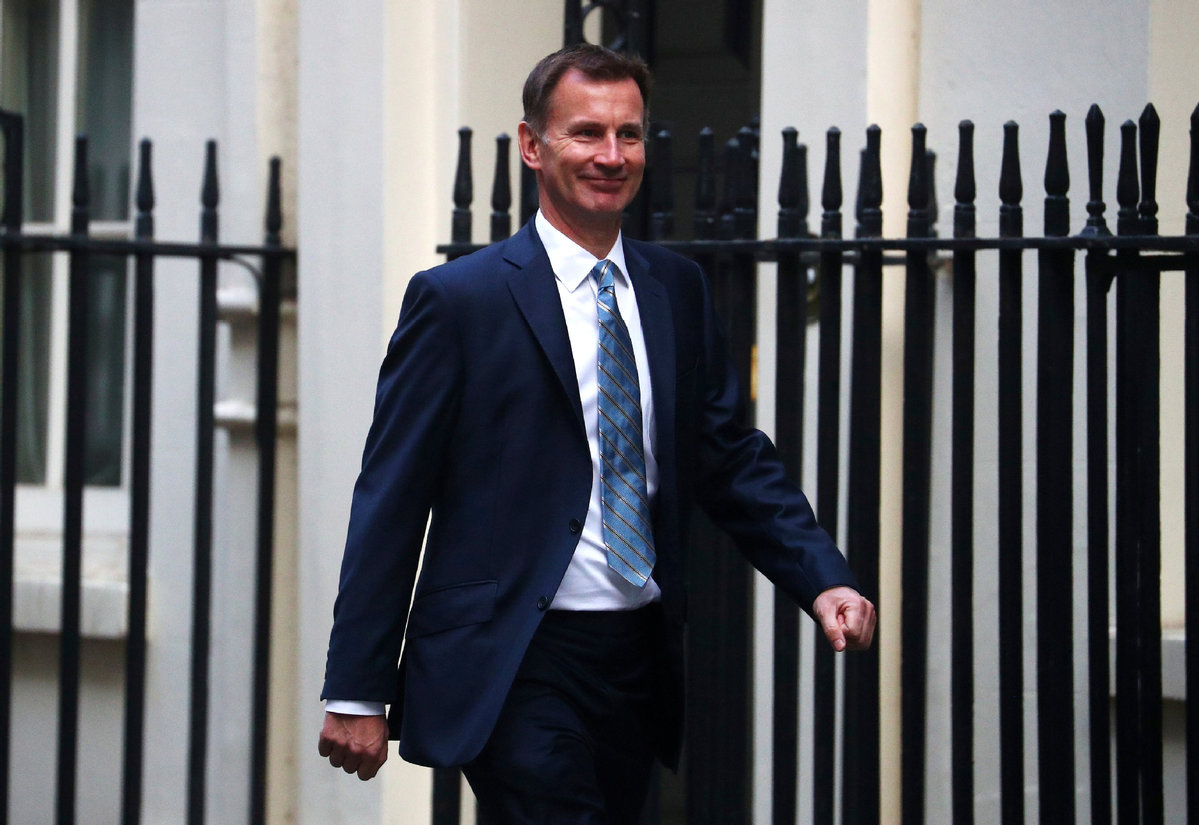 Business leaders and other high-profile figures could be appointed as diplomats to represent Britain overseas in a new effort to generate trade deals worldwide.
In a speech on Wednesday evening (UK time), Foreign Secretary Jeremy Hunt is set to announce "the biggest expansion of Britain's diplomatic network for a generation", opening new embassies in Africa and South East Asia.
Fighting warnings that Brexit will weaken Britain's international clout, Hunt will offer some of Britain's top diplomatic jobs to people who are not civil servants, in a move that critics say mimics the US model.
Hunt was expected to say he wants to expand the British diplomatic network with 12 new posts and nearly 1,000 more personnel. There will be a new embassy in Djibouti and a new mission in Jakarta, while the British Office in Chad will be upgraded to an embassy.
He was expected to say there will also be a doubling of diplomats who speak the local language to 1,000, and an increase in the number of languages the Foreign Office teaches, from 50 to 70.
The foreign secretary was due to tell an audience at the Policy Exchange think tank: "The strength of our network is its professionalism, which has given us what I believe is the finest diplomatic service in the world. But we must never close our eyes to the approaches and skills of other industries."
He added: "There may be one or two posts where someone who is perhaps chief executive of a FTSE company, who has got strong links with another country, could do a brilliant job representing the UK, building up our trade with another country.
"Our democratic values are arguably under greater threat than at any time since the fall of the Berlin Wall …we can use our influence, reach and power to defend our values by becoming an invisible chain that links the world's democracies."
The 20 additional languages to be taught at the Foreign Office internal language school will include the Central Asian tongues of Kazakh and Kyrgyz, Shona from Zimbabwe and Gujarati from India.
Tom Tugendhat, chair of the foreign affairs select committee, said the role of an ambassador was to "open doors" in other countries. "You could have Prince Harry as ambassador to Washington or David Cameron in Beijing-just as an example-doing the ambassadorial role while someone else is the professional 'head of mission'," he suggested.
But Dave Penman, general secretary of the FDA union, said it was a "worrying" development. "Diplomats are made not born and the UK's interests are best served by a professional diplomatic service," he said.