US calls for cease-fire and peace talks in Yemen
China Daily | Updated: 2018-11-01 11:27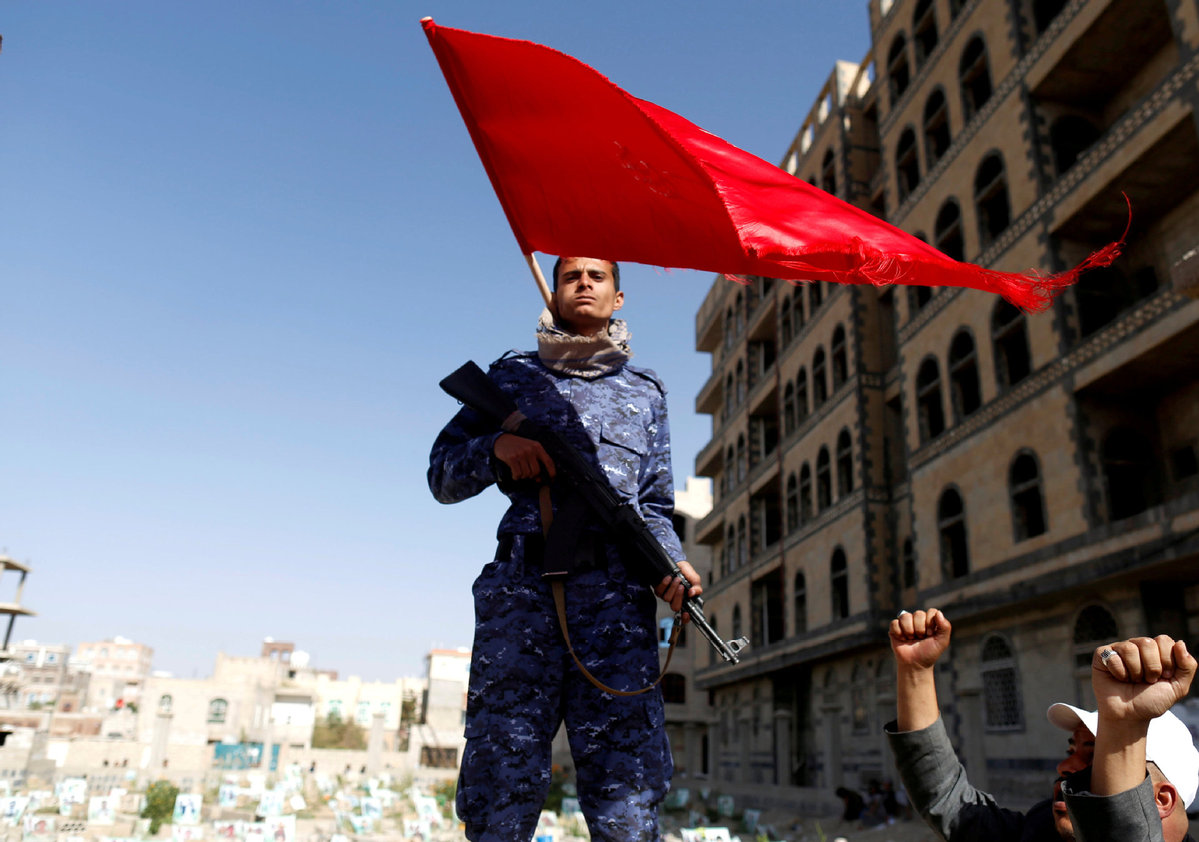 WASHINGTON - The United States on Tuesday called for a cease-fire and peace talks in Yemen, as the Saudi-led military coalition sent more than 10,000 new troops toward a vital rebel-held port city ahead of a new assault.
The coalition on Tuesday night launched airstrikes on a training camp of the Houthi rebels in Yemen's Red Sea coastal city of Hodeidah, killing 150 of them, according to a pro-Yemeni government military force.
Pentagon chief Jim Mattis said the US had been watching the conflict "for long enough", adding that Saudi Arabia and the United Arab Emirates are ready for talks.
"We have got to move toward a peace effort here, and we can't say we are going to do it some time in the future," Mattis said at the US Institute of Peace in Washington.
"We need to be doing this in the next 30 days."
He said Washington is calling for all warring parties to meet with United Nations special envoy Martin Griffiths in Sweden in November and "come to a solution".
Nearly 10,000 people have since been killed and the country now stands at the brink of famine, with more than 22 million Yemenis - three quarters of the population - in need of humanitarian assistance.
Saudi Arabia is leading an Arab military coalition that intervened in Yemen in 2015 to support the government of President Abd-Rabbu Mansour Hadi after Houthi rebels forced him into exile.
The pro-Yemeni government coalition deployed its reinforcements to the Red Sea coast ahead of a new offensive on Hodeidah "within days", a military official said earlier.
Houthi rebels have for the past 10 days been stationing fighters on rooftops of buildings in Hodeidah city, government military officials said.
The US has faced fierce international criticism for its role in supporting the Saudi-led coalition, especially after a series of strikes killed scores of civilians.
US Secretary of State Mike Pompeo called for an end to all coalition airstrikes in Yemen's populated areas.
"The time is now for the cessation of hostilities, including missile and UAV (drone) strikes from Houthi-controlled areas into the Kingdom of Saudi Arabia and the United Arab Emirates," Pompeo said in a statement.
"Subsequently, coalition airstrikes must cease in all populated areas in Yemen."
Mattis said US support is based primarily on teaching the Saudi air force to improve targeting and to not drop bombs when there is any doubt about what they might hit.
Last month, the UN-led peace talks failed to take off after Houthi rebels refused to fly to Geneva over what they said was the UN's failure to guarantee a safe return to the capital Sanaa, which the group has controlled since 2014.
AFP - Xinhua