A picturesque tour, at running speed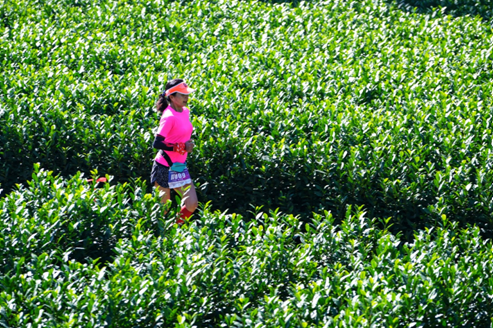 Weaving through tea trees, bamboo forests and folk villages, cross-country runners from home and abroad enjoyed a scenic race and tour during the third leg of the 2018 China Skyrunner International race, held from Oct 26 to 28.
The 2018 race gathered more than 150 runners from 10 countries including France, Ireland and Denmark and another 550 outdoor lovers in the mountainous Songyang county of Lishui city in southwestern Zhejiang province.
The 50-kilometer group saw the men's winner clocking 4 hours, 24 minutes and 50 seconds, while the women's champion had a time of 5h 26m 48s. This was followed by a 9 km amateur run. A 10 km climbing race was held the next day. The 50 km category had a 2400-meter cumulative climb, while the 10km had a 900-meter climb.
Skyrunner competitors run in mountainous areas with an altitude above 1,500 m and various surfaces like rock, soil, clay and rubble. For the 50km category, the cumulative climb should be no less than 2,000m.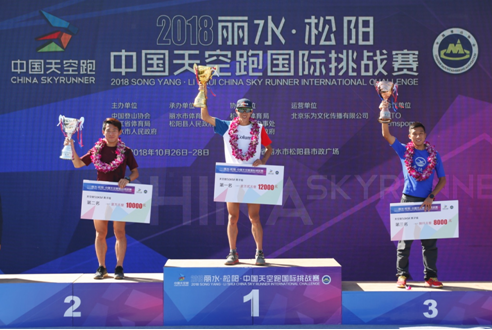 The view was well worth the effort — runners turned to tourists after the race.
Vincent Emmanuel from France, who has worked in neighboring Hangzhou city for three years, said he ran to experience more views of the country.
Nationally known for its well-preserved folk dwellings in idyllic surroundings, Songyang county has witnessed rapid annual growth of tourism in terms of numbers and revenue in Lishui city during the past National Day holiday, according to data from the city government. With interest in cross-country running and events booming in China, the county is aiming to combine sport with tourism to maximize impact.
The last leg and finals of China Skyrunner 2018 will be in Jiangshan city of Zhejiang province during the New Year's Day holiday.