Traditional Chinese paintings are a hit in Berlin
chinadaily.com.cn | Updated: 2018-11-01 18:02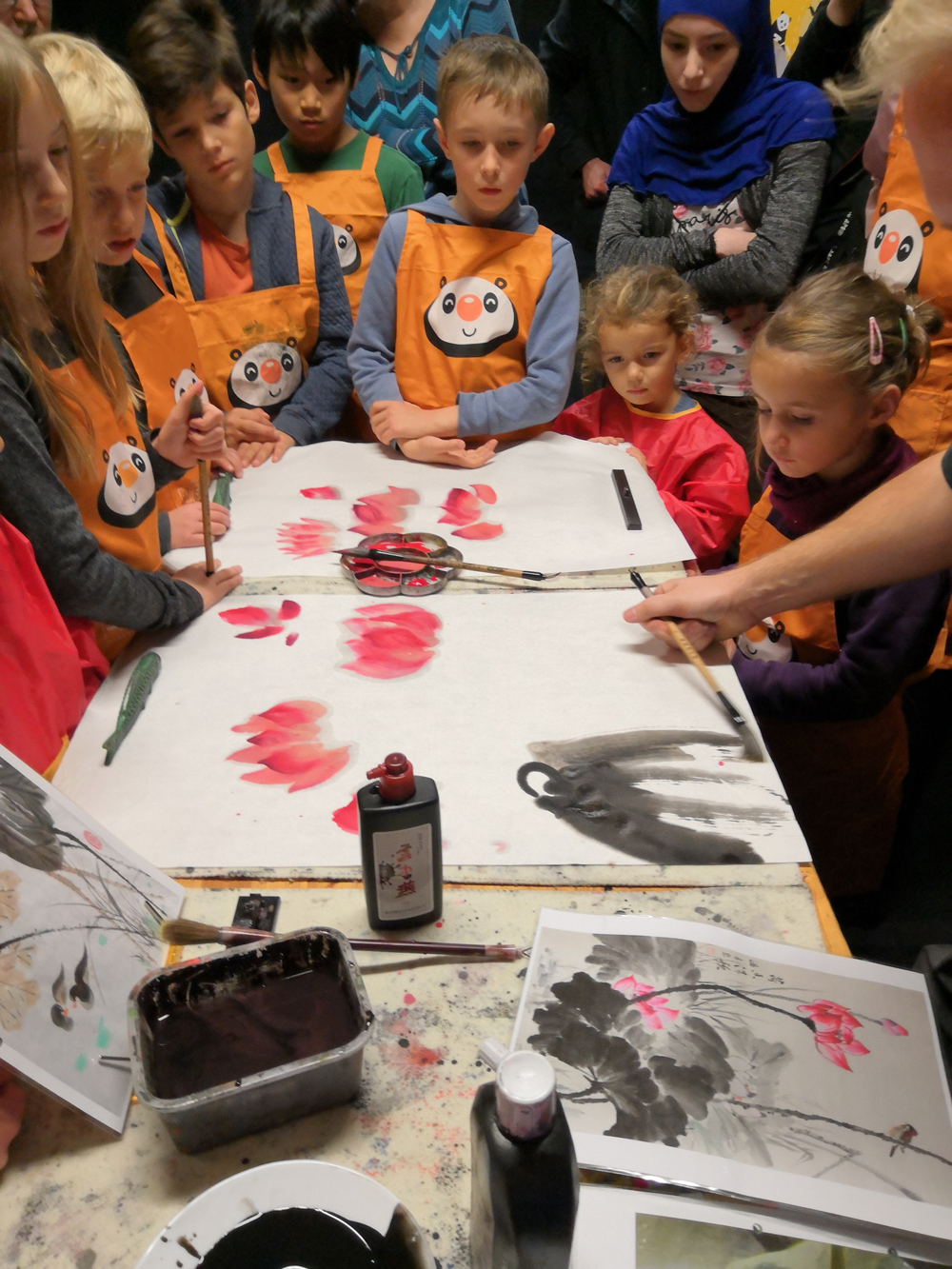 Experiencing traditional Chinese painting is a hit at the Berlin Cultural Month of Children in October.
Sebastian Russek, an artist devoted in teaching people Chinese painting and calligraphy in Germany, introduced the essential elements of the brush, ink, rice paper and ink slab to the audience and taught children how to draw typical Chinese art elements, such as the lotus, crabs and marbled meat. He also invented a way of teaching children how to draw ordinary fruit and vegetables, such as watermelons and carrots, using Chinese painting pigments.
"Chinese painting pigments are marvelous, different from the typical watercolors and oils, which are kind of stubborn. Chinese painting pigments are more changeable and go with a layered look. Just think of the Chinese landscape painting - you actually use only one color. Isn't that incredible?" Sebastian said.
Each child who attended the event was given a Chinese name and encouraged to write their name on the rice paper with a brush.